Alaskan 315 Broadhead 3-Pack

"When You're Ready for
reliable arrow lethality and Bone Breaking!"
The Alaskan is one mean single bevel head.
Since their inception, GrizzlyStik forged broadheads have taken scores of elephant and over 1700 Cape buffalo and Asiatic water buffalo. You can't beat these tough aggressive heads for anything in North America, African plains game and even Africa's big five and dangerous seven.

If you're a serious trophy hunter - you invest immeasurable time and effort into your hunts. When it's all on the line, make sure you're shooting enough arrow and broadhead. Don't take chances with your deer hunting set-up.
Put the odds in your favor - Shoot GrizzlyStik full-length tapered carbon arrows and our forged one-piece single bevel broadheads. You concentrate on the shot, and the GrizzlyStik system will take care of the rest...

Dr. Ed Ashby's reports have proven that the thick, heavy, single bevel broadheads are the best in penetration and especially in "bone busting". The BIG game success of the popular Silver Flame broadhead proved the effectiveness of the convex broadhead shape. Combining the two to produce the ultimate convex head was an easy decision for us. We named this series the "Alaskan."
If you're a fan of convex broadheads and you're ready for bone-busting performance - no matter where your arrow hits - consider our forged Alaskan single bevel broadheads.
Why not shoot the best - why not shoot GrizzlyStik Broadheads?
The Alaskan 315 is a one-piece single bevel broadhead, 1.19" x 2.75", forged from a solid piece of 440C stainless steel.
There are no weak points and they're equipped with our signature non-skip - bone busting tanto tip. All edges, including the trailing edge are honed razor sharp at the factory.

Available in 315 grains.

Right Bevel Only.

Note: Always match right bevel with right helical vanes/feathers.
---
Convex Nanook Forged GrizzlyStik Broadhead
Zips Through Cape Buffalo!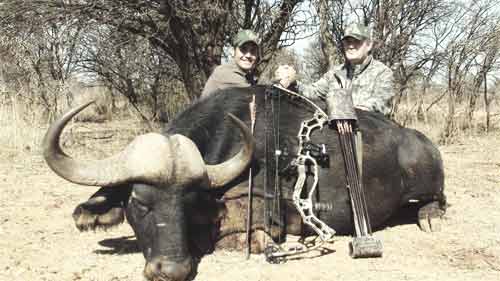 This Cape buffalo was shot with GrizzlyStik Momentum arrow tipped with a predecessor to our Alaskan series, the Nanook broadhead. The arrow weighed 950 grains (28% FOC) and chronographed at a speed of 235 fps shot out of an 82# APA Black Mamba. The shot was 42 yards and the GrizzlyStik exited the chest wall after splitting ribs on both sides. When the arrow was recovered from the ground, the Nanook was still hair shaving sharp. The blood trail was impressive and he was dead before he made it 70 yards. As a matter of fact, the TV crew that filmed the hunt and shot said that it would have to be edited because of the massive blood lose. My PH said he was amazed by the arrow and broadhead performance and had never seen a buff killed with an arrow so quickly.

Ken Greer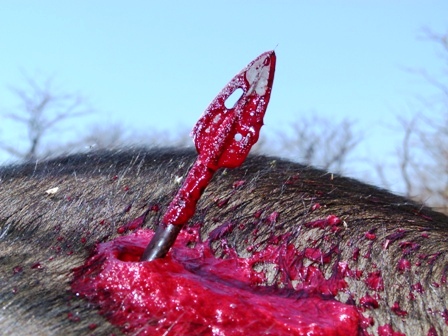 Complete broadhead penetration on Cape buffalo with Nanook
---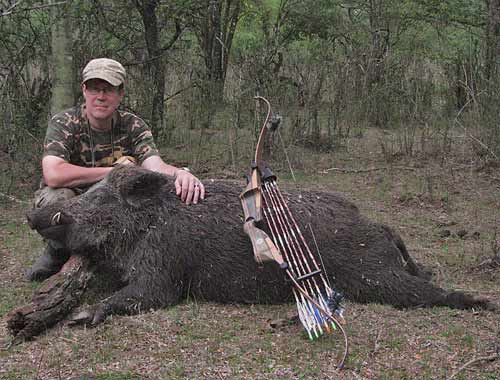 Nanook pass thru on Argentinan wild boar with 9.5" tusk
---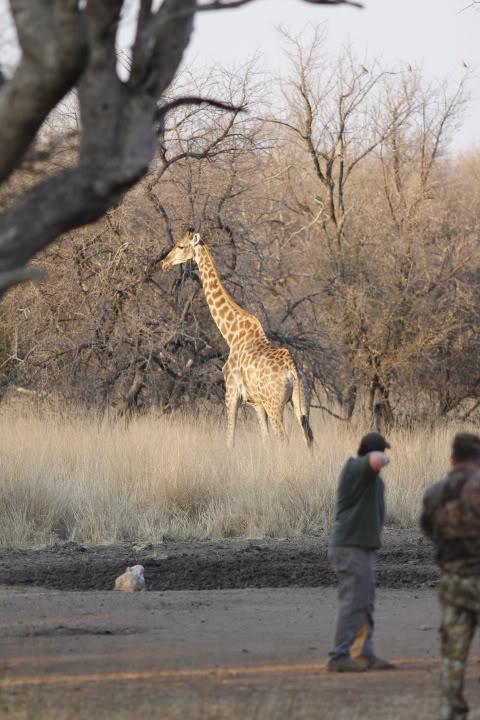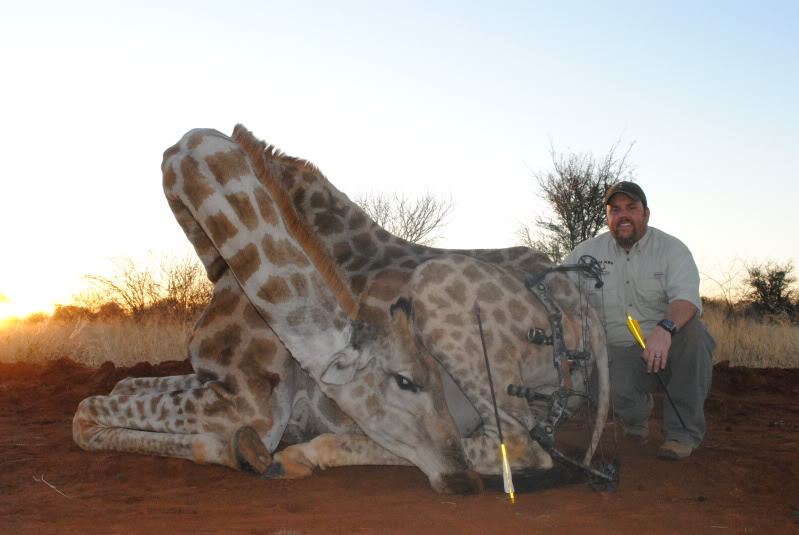 What a great experience. My gear was perfect for the giraffe hunt. I used:

Grizzlystik Momentum arrow
315 grain "Nanook" broadhead by GrizzlyStik
Mathews Switchback

"Total arrow weight was right at 1,000 grains. Excellent flight and penetration. Those Nanook heads are literally the sharpest and best broadheads I have ever used and/or seen." Tom Addleman
---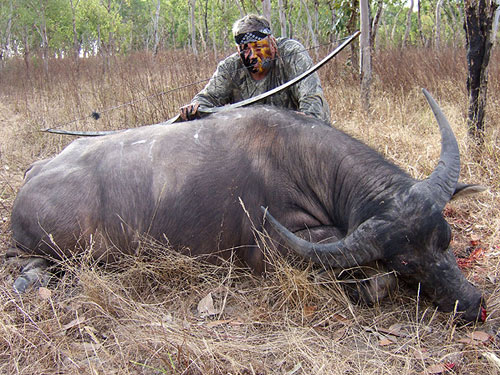 Dr. Ashby with a big Asiatic water buffalo taken with a prototype forged GrizzlyStik "Ashby" broadhead.
Famous Dr. Ashby Quotes:

"Don t design a broadhead for when everything goes right,
design a broadhead for when everything goes wrong."


"Never has a Bowhunter lost an animal because of too much arrow penetration."



"If it works on these brutes, a whitetail will be a piece of cake."