Dr. Ed Ashby Broadheads® 3-Pack
"When You're Ready for Something Bigger..."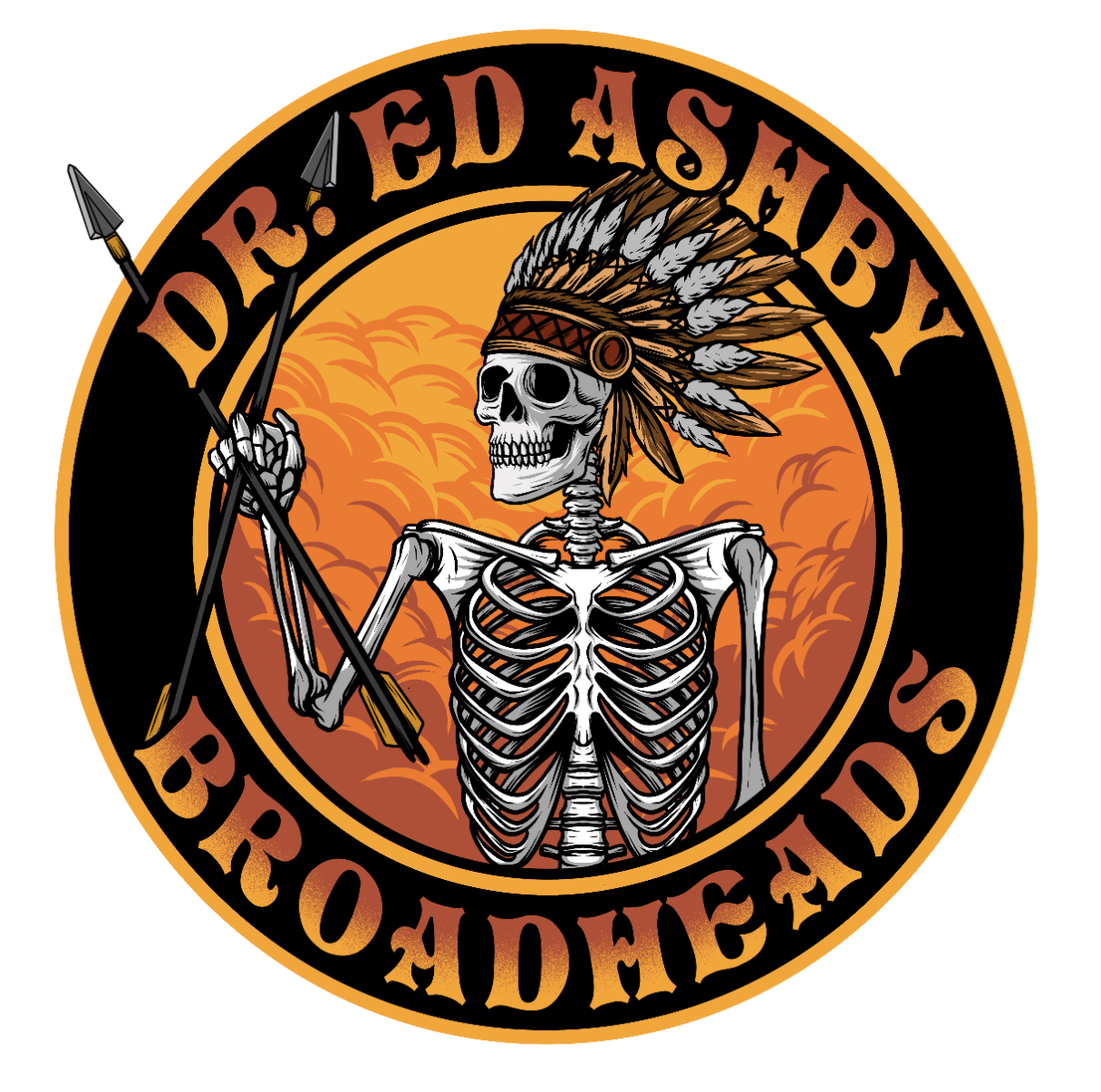 ---
Ashby is the World's Ultimate Big Game Broadhead
In 2007, we began talking with Dr. Ed Ashby about making what he considered the ultimate big and dangerous game broadhead. After years of testing and reporting, he had his list of mandatory design aspects he felt the ultimate broadhead needed. We took that list and for 18 months we engineered, tested, and redesigned until we got it right.

The Ashby broadhead has earned the Gold Standard among the world's top PH's, guides, outfitters and traveling bowhunters by compiling an unmatched record of performance. To date, bowhunters have reported our Ashby broadheads have successfully harvested 100+ elephant and 2,000+ Cape/Asiatic buffalo.
---


GrizzlyStik 950 System with Ashby broadhead - Cape Buffalo Pass Through
Down in 25 seconds

---

If you're a serious trophy hunter - you invest immeasurable time and effort into your hunts. When it's all on the line, make sure you're shooting enough arrow and broadhead. Don't take chances with your deer tackle. Shoot GrizzlyStik full-length tapered carbon arrows and our forged one-piece single bevel broadheads. You concentrate on the shot, and we'll take care of the rest...

The Ashby is a one-piece broadhead, 1.13" x 3.52", forged from a solid piece of 440C stainless steel. There are no weak points. Of course they offer our signature bone busting tanto tip. All edges, including the trailing edge are honed razor sharp at the factory.

Available in 315 grains.

Right bevel only.

Note: Always match right bevel with right helical vanes/feathers.

---



Click here to see all the Ashby broadhead penetration reports



Click to see our broadhead guarantee.



Caution: Use only GrizzlyStik tapered carbon arrows with GrizzlyStik forged broadheads.

Using parallel carbon arrows, especially thin diameter carbon arrows using Easton's HIT inserts may result in arrow failure.
---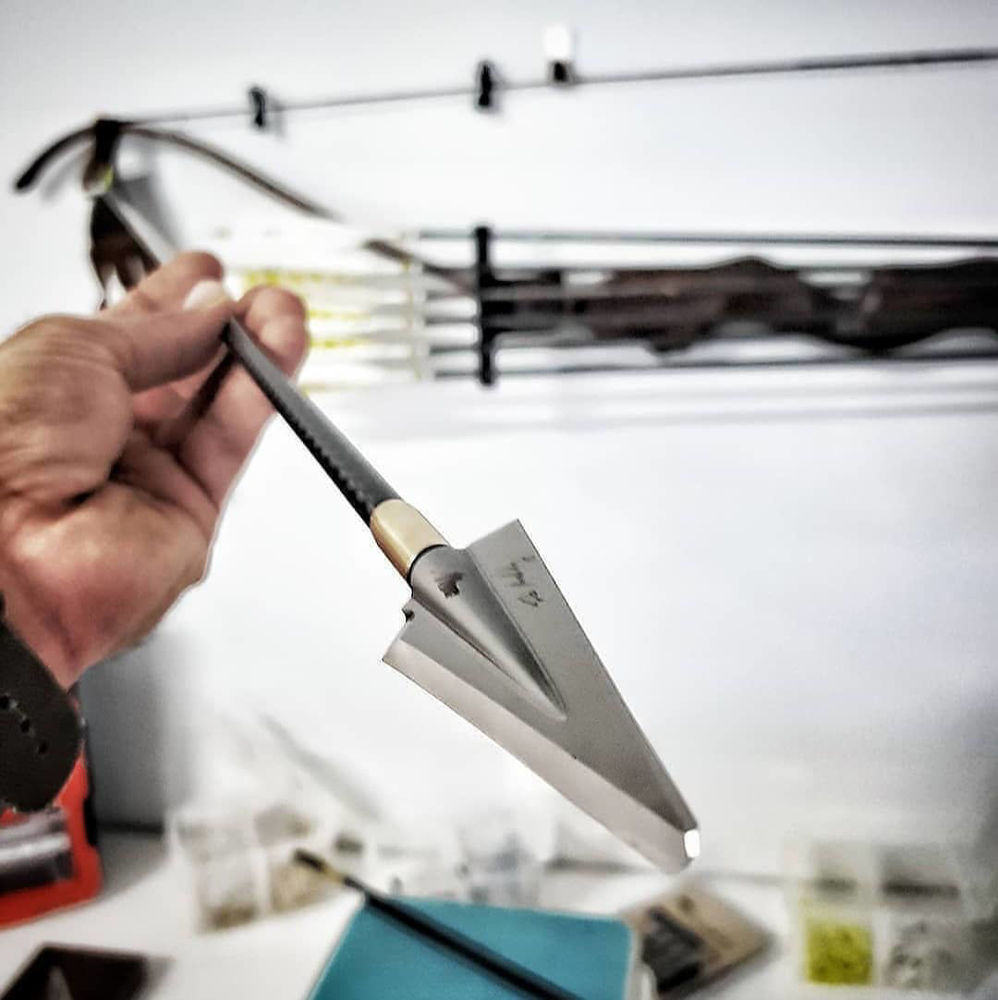 ---



950 grain - 28% FOC Momentum arrow and Ashby Broadhead - "Full Pump Job"




---





When in bear country......stalk softly and carry a big GrizzlyStik. The Ashby 315 forged broadhead is proven "medicine" for the biggest game in the world.

---




Ashby Broadhead drops Cape Buffalo in his Tracks



---




Dr. Ashby with a big Asiatic water buffalo taken with a prototype Ashby broadhead.

Famous Dr. Ashby Quotes:

"Don t design a broadhead for when everything goes right,
design a broadhead for when everything goes wrong."



"Never has a Bowhunter lost an animal because of too much arrow penetration."



"If it works on these brutes, a whitetail will be a piece of cake."



---

Disclaimer! Dr. Ed Ashby graciously allowed us to use his name on this broadhead with one condition. He insisted that we make it clear to our customers that he receives no compensation for the use of his name on our broadhead whatsoever. His goal is to educate the world on what kinds of arrows and broadheads best penetrate big game animals. He receives no compensation for any of his research but shares the results freely. He wants to educate bowhunters everywhere on what works best on big game animals so the animals may be harvested in the most efficient manner possible. It's actually more about the animal than the bowhunter. We all owe a great debt to Dr. Ashby for his significant contribution to bowhunting.

From all of us at GrizzlyStik, Thank-You Dr. Ed Ashby!
No testimonials available for this product at this moment. Please check back later.