OVERKILL Maasai 200 Broadheads 3-Pack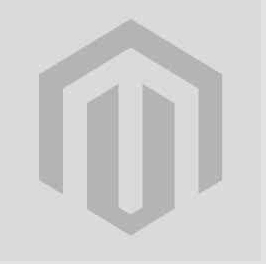 The 200 grain Maasai has proven itself to be effective on all North American big game.

The 200 grain Maasai is for bowhunters who want to take advantage of the increased performance available to them in a razor-sharp, cut-on-contact, single bevel broadhead.
GrizzlyStik Maasai single bevel broadheads, with their deep, razor-sharp single bevels and thick ultra-tuff blades split and blow through bone like only a GrizzlyStik single bevel can.
Even with lighter sub-650 grain set-ups, you're increasing your odds of blowing through bone when you're shooting our single bevel broadheads.
The 200-grain Maasai single bevel broadheads are suitable for all North American big game and African plains game.

Set yourself up for success with GrizzlyStik Maasai broadheads. When powered by the right arrow and you ll never have to worry about bone hits again. (For bone breaking performance we recommend a minimum of 650 grains in total arrow/broadhead weight.)

Take advantage of the single bevel edge. Fill your quiver with Maasai-tipped GrizzlyStiks and hunt hard with confidence in your equipment.

GrizzlyStik Maasai single bevel broadheads were originally based on the proven convex design of the popular Silver Flame broadheads we manufacture. Even though Dr. Ashby's reports favored straight-edged, high mechanical advantage broadheads, our testing has shown that this convex shape supports the tip more for much greater tip strength and our bowhunters are reporting just as many pass-throughs as without straight edged broadheads.

Right bevel only.


Note: Always match right bevel with right helical vanes/feathers.
---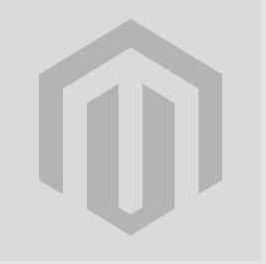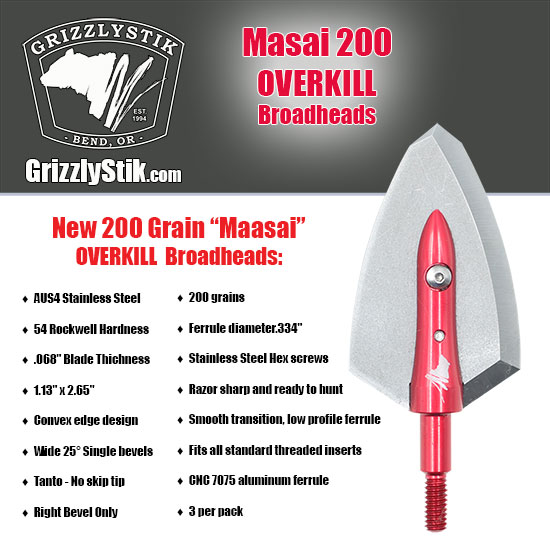 No testimonials available for this product at this moment. Please check back later.