Samurai 125 Broadheads 3-Pack
GrizzlyStik Samurai Single Bevel Broadheads have the Edge!
---

Samurai broadheads with their thick ultra-tuff blades, deep single bevels, and razor-sharp edges easily penetrate big game of all sizes.
Based on the recommendations of Dr. Ed Ashby, their straight angular shape has the edge in mechanical advantage over curved heads, and they're easy to sharpen/hone. Penetration is phenomenal.
Upon impact, the sharp Tanto tip initiates the cut then the devastating rotational force created by the opposing bevels shatters and splits bone so your arrow keeps on going.
Their deep, razor-sharp single bevels and thick ultra-tuff blades split and blow through bone like only a GrizzlyStik single bevel can do.
GrizzlyStik Samurai single-bevel broadheads are suitable for any North American big game and African plains game.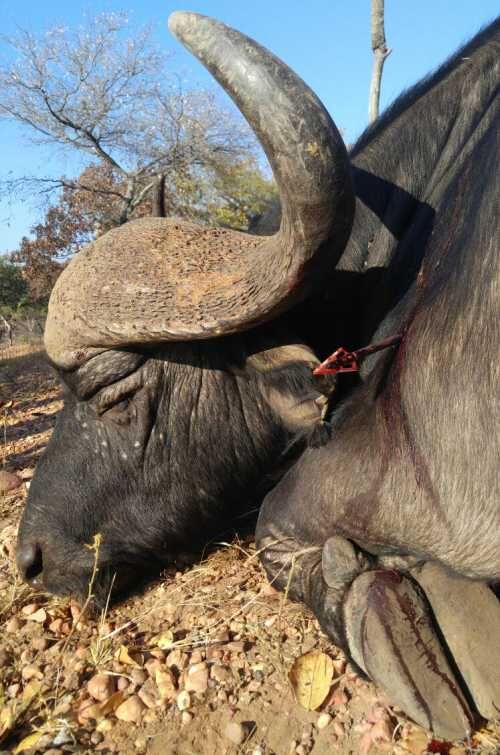 Shoot GrizzlyStik Samurai single-bevel broadheads powered by the right arrow and you'll never have to worry about bone hits again. (For bone-breaking performance we recommend a minimum of 650 grains in total arrow/broadhead weight.)
Like our other GrizzlyStik broadheads, the Samurai carries a bone-busting tanto tip and the single bevel edges are honed razor-sharp. All our single-bevel broadheads offer unbelievable penetration.
Take advantage of the single bevel edge. Set yourself up for success with Samurai-tipped GrizzlyStiks and hunt hard.
Right bevel only.
Note: Always match the right bevel broadheads with the right helical vanes/feathers.
---
Click here to see all the Ashby broadhead penetration reports
Click to see our broadhead guarantee.
---