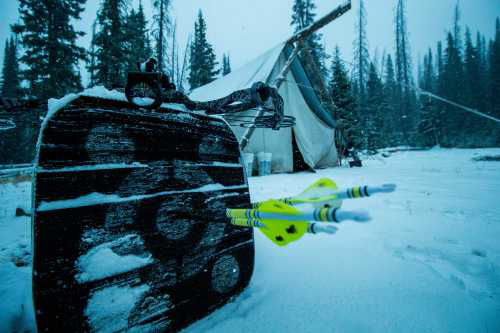 GrizzlyStik® Precision Field Points
How much is a 650-grain system going to drop compared to a 400-grain setup?
For shots 40 yards and in (most hunters

lethal distance

) - arrows drop, but not anywhere as much as you think. GrizzlyStik founder Ed Schlief demonstarights the effect on increased head weight on arrow trajectory at distance.

---

What can Soda Straws Teach Us about Arrow FOC?

Ed Schlief, the late founder of Alaska Bowhunting Supply and the GrizzlyStik brand gives us a simple demonstration of the effects of FOC on the flight of a projectile. What's the FOC of your current arrow system?