TDT Brass Footing Weights Assortment Pack
Want to dial in the perfect arrow setup? Use this assortment kit to test a variety of different arrow weights and FOC to find your ideal setup.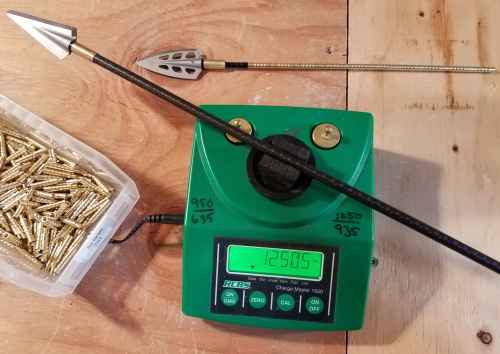 Customers often ask, "How do you get the same arrow shaft to go from 450 to 1250 grains?"
Easy - we just keep stacking brass. Here is an example of a 1250 grain Hippo build with a
300 grain (Six 50 grain weights) footing added.



Want to maximize FOC in for GrizzlyStik TDT's?

Add these stackable, modular 20, 35, or 50 grain brass adapter weights to the back of your GrizzlyStik Insert/Outserts. Bowhunters can build out total arrows to 650, 950 or 1250 grains.

Includes:
2- 50 grain brass weights
2- 35 grain brass weights
4- 20 grain brass weights
2- 18 grain set screws
2- 14 grain set screw
2- 10 grain set screws
2- 7 grain set screws
2- 4 grain set screws
No testimonials available for this product at this moment. Please check back later.