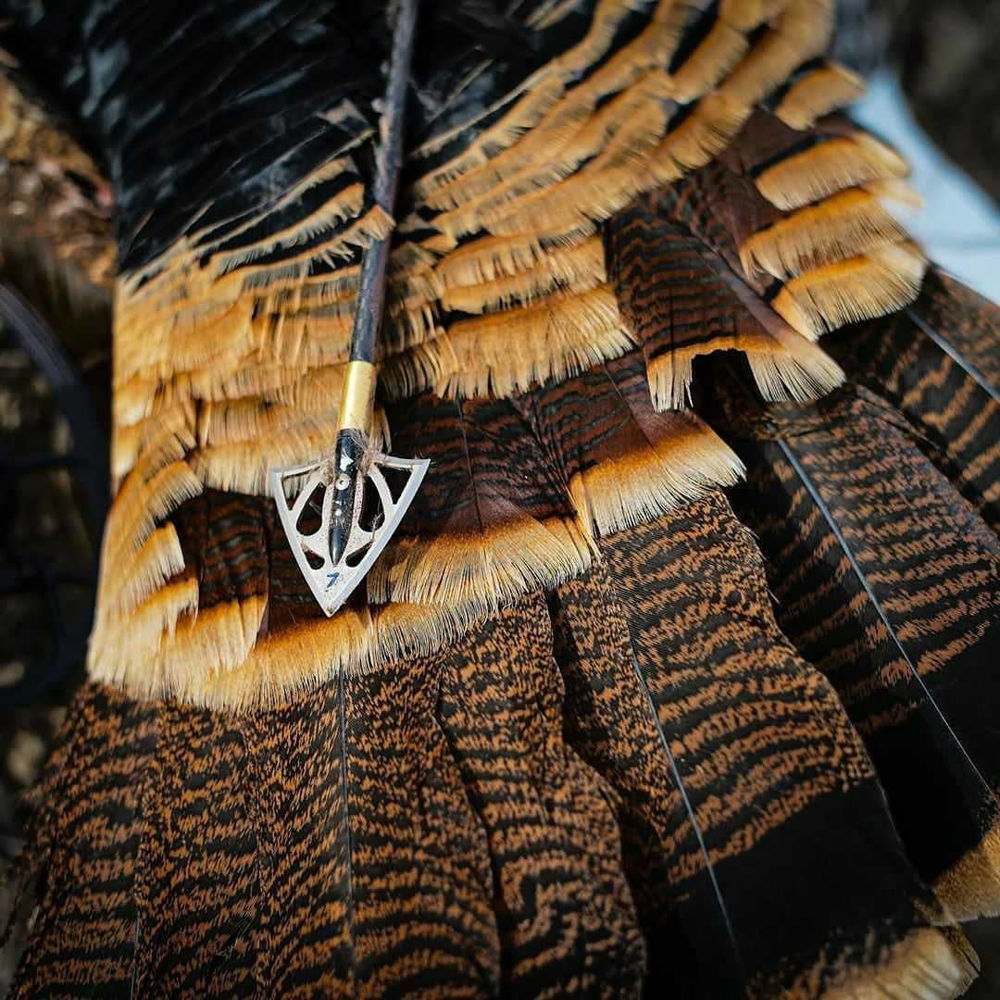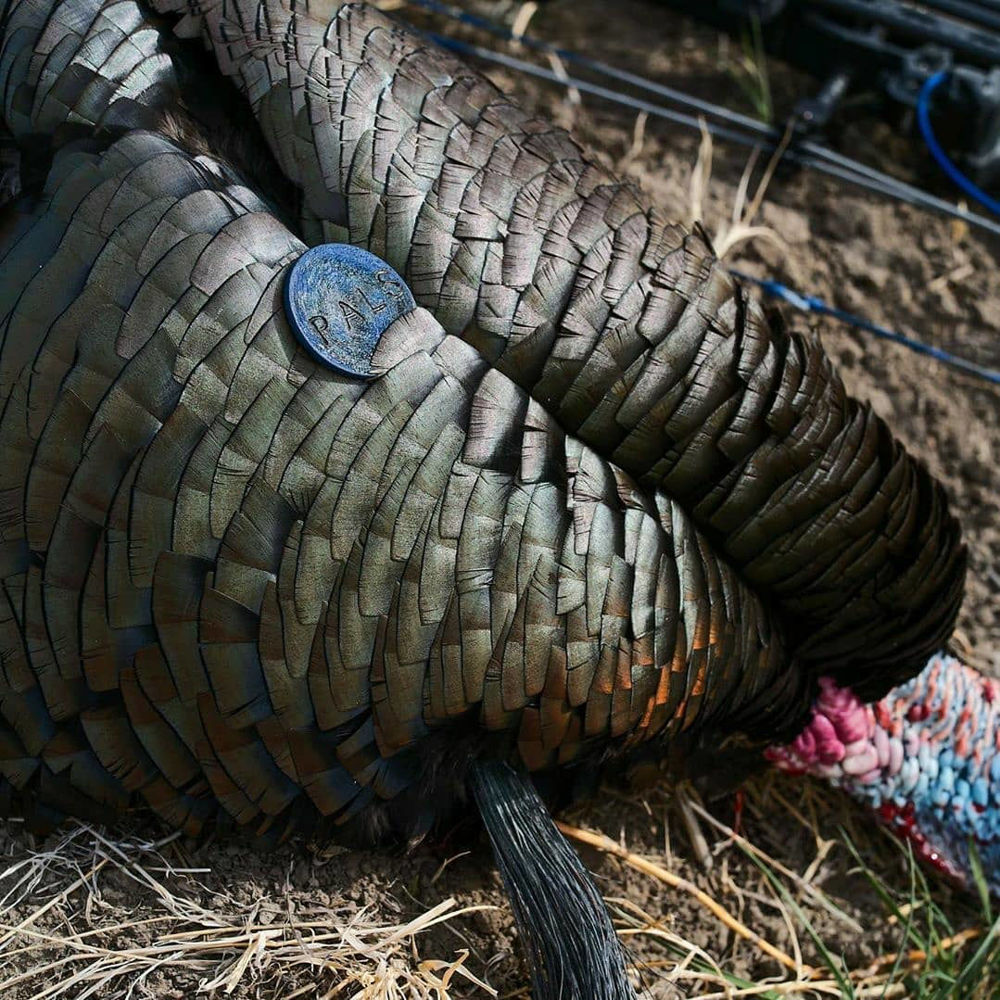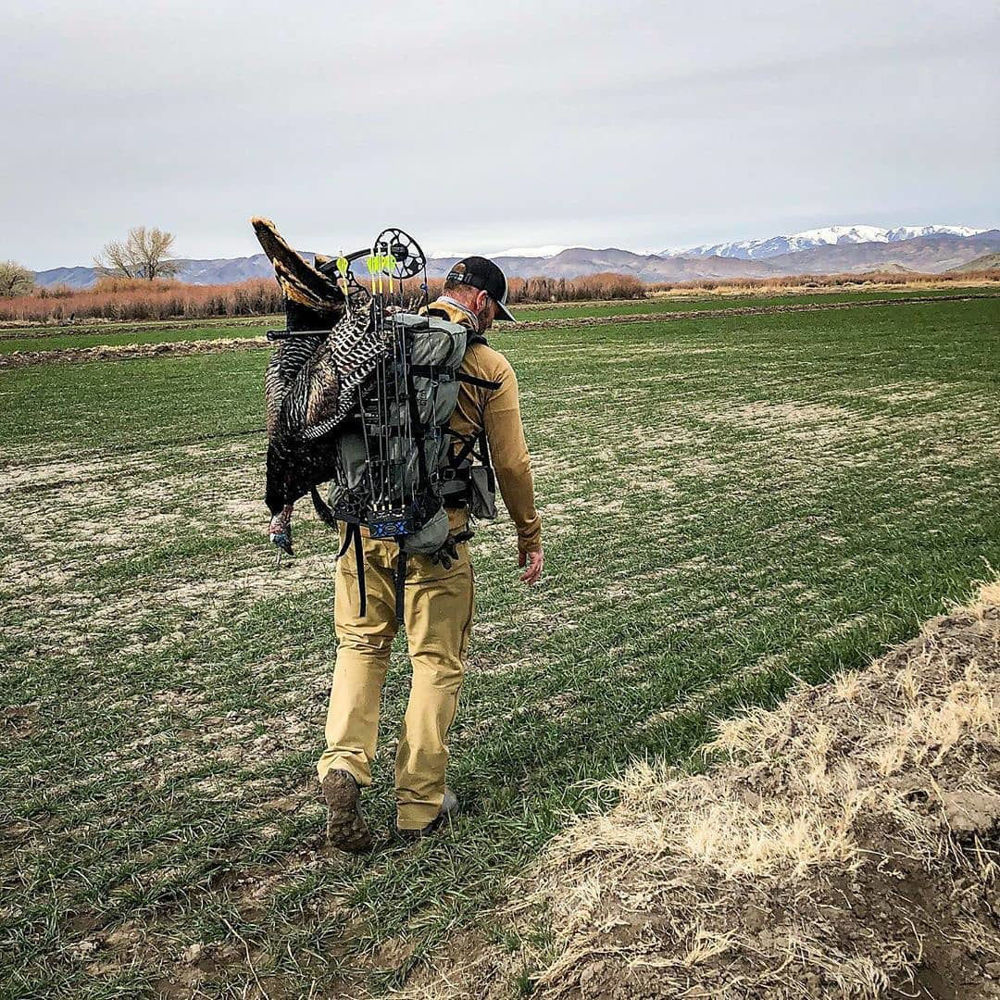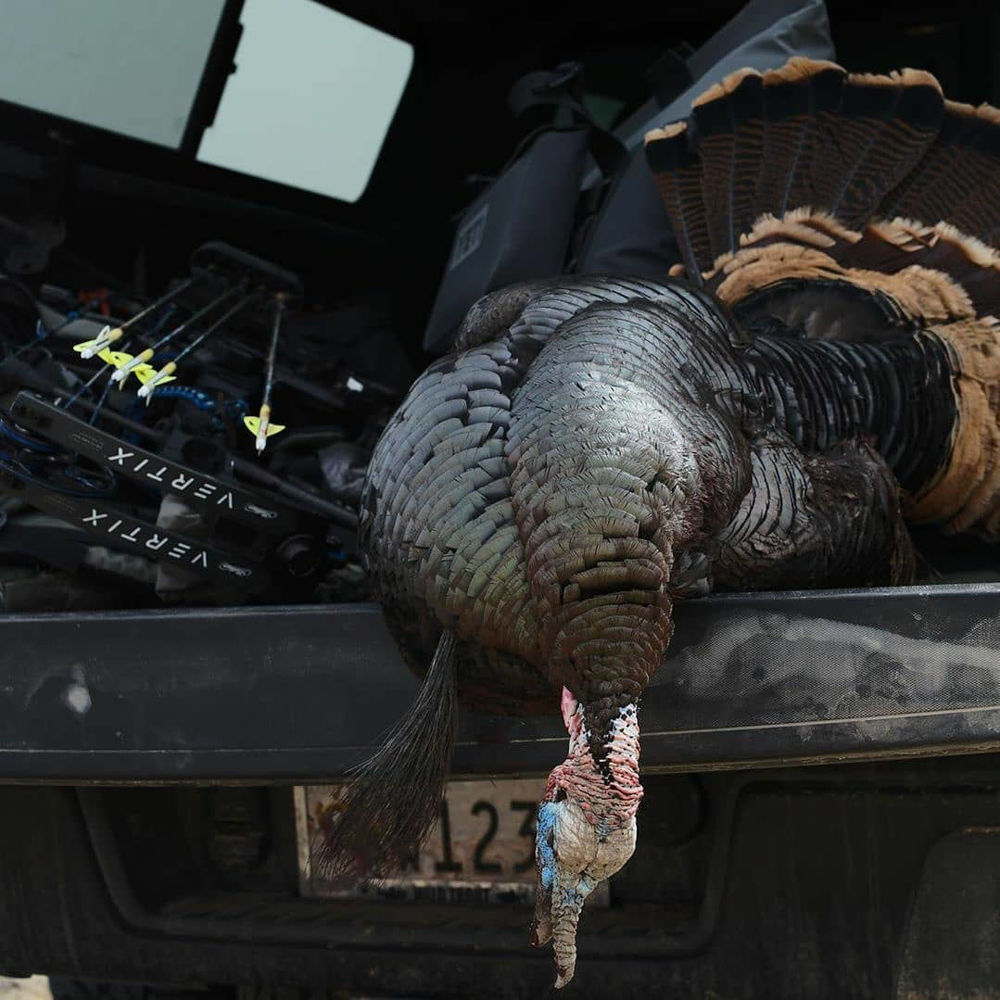 Nevada Heritage Turkey Tag - "Nevada has begged, borrowed and bartered to try and establish sustained turkey populations since the 1960's. Merriam's and Rio Grandes have been transplanted throughout the state. We even traded 25 bighorns to Texas in exchange for Rio Grande turkeys around 1990 to try and sustain dwindling populations, a move some said was "like trading beef jerky for top sirloin". The efforts seem to be paying off. Comparing the number of birds in big flocks to years past, there are some populations that are thriving. Organizations like @wildsheepfoundation and @official_nwtf supported by companies like @stoneglacier @lathropandsonsboots @mathewsinc and @grizzlystik make a giant difference in providing us opportunities that would otherwise be lost. Thanks to everyone who helped along the way. It's only a turkey. I know. But this bird represents a lot to those who pay attention to the details. The hunt wasn't dramatic. No camo. No elaborate blind. One decoy. Two soft calls. With a bow. On public land." - @jpeakr2r
---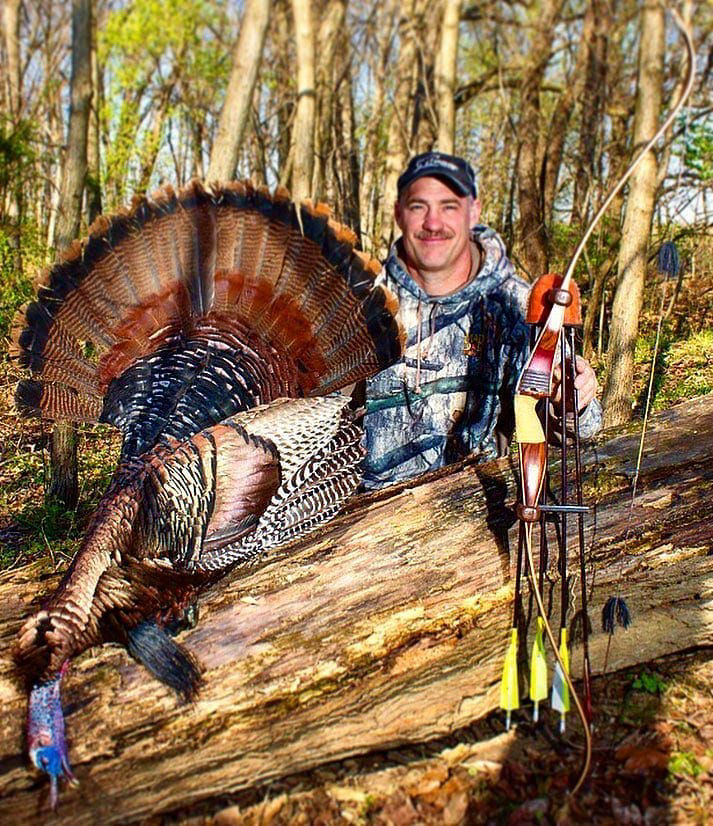 "Taste Like Chicken" - Chris Parrino putting the GrizzlyStik system to work on this heavy bearded Thunder Chicken. Over the past decade, Chris has trusted GrizzlyStik tapered arrows to successfully harvest several trophy whitetail, brown bear, cougar, elk, pronghorn, and turkey with his recurve.
---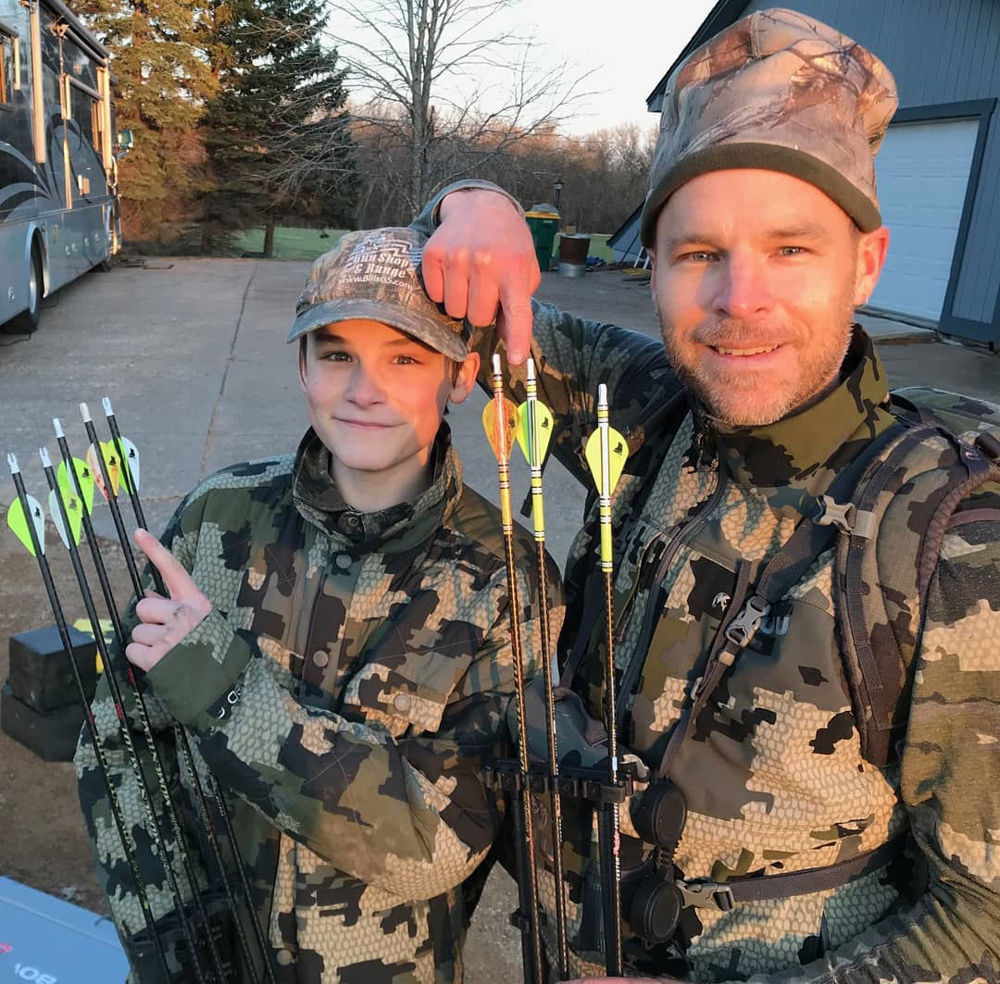 Fathers & Sons - "I was shooting your 650 TDT's in a 240 spine with a 200 grain single bevel Maasai broadhead. I don't think the arrow even slowed down, we found it nearly 50 yards past the bird. My 14 year old son was shooting a 400 spine TDT with a 125 grain Maasai overkill broadhead. His draw weight is 34 lbs and the arrow passed through from a frontal shot. We had been training at 50 to 80 yards with the goal of making a close in shot seem easy. And it was! The 14 and 18 yard shots were no problem and the Tom's are now in the smoker." - Thomas Anderson III & Thomas Anderson IV
---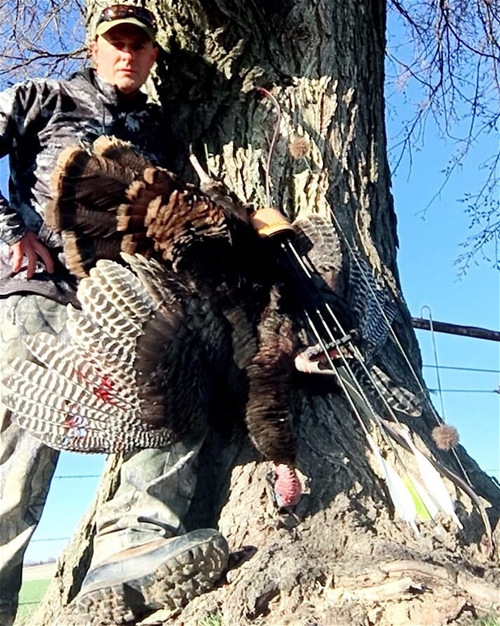 Bowhunting Question: Isn't the Silver Flame XXL "overkill" for turkey's? Jon Hand's Answer: Exactly!
---
Bowhunting question -- Isn't 650 grains 'overkill' on turkey's?
Beau Johnson's answer -- Exactly!
At GrizzlyStik we believe the smaller the game, the larger the broadhead. The 200 grain Silver Flame XXL is a fixed 1 7/8" cutting machine for turkey, whitetails and hogs.
---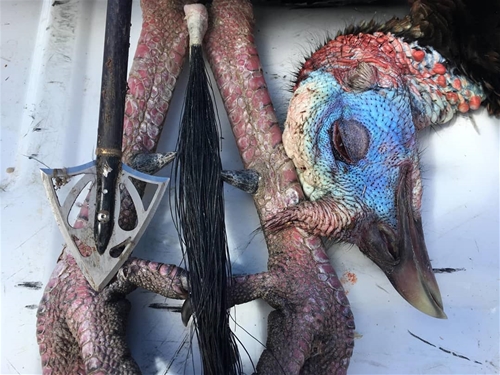 Spring is for Silver Flame XXL's



---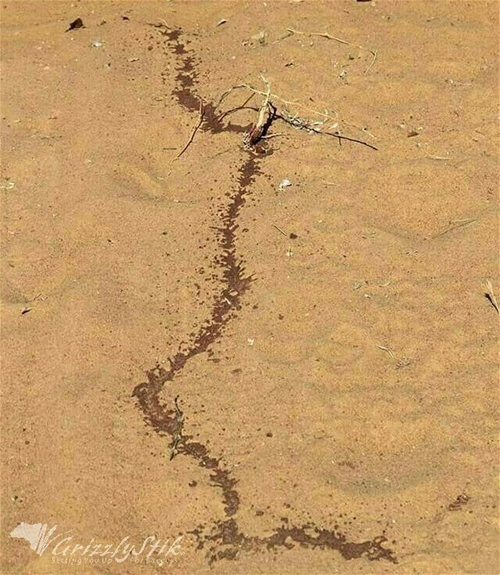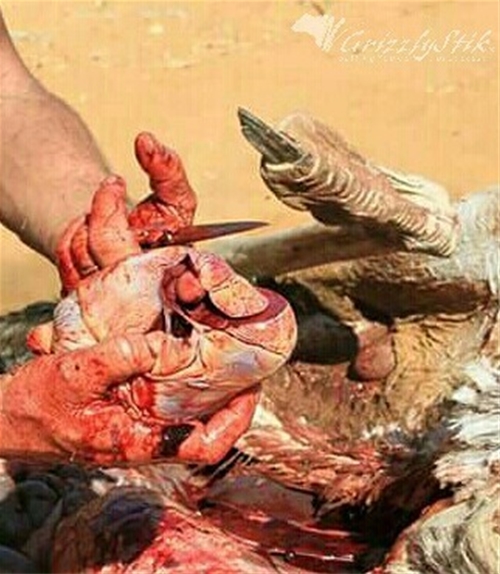 Don't Bury Your Head in the Sand! - "Talking blood trails with GrizzlyStik Samurai 200 grain broadheads! This is what a heavy single bevel broadhead can do. By anyone's else standards, this would be considered an unethical shot….not with the GrizzlyStik system!

Huge ostrich I shot on the run at 36 yards, from the back, clean pass-trough, through the heart and out trough the breast bone!" - Lale Krivacevic
---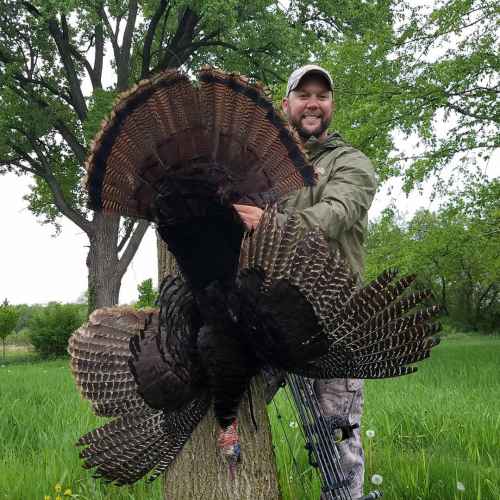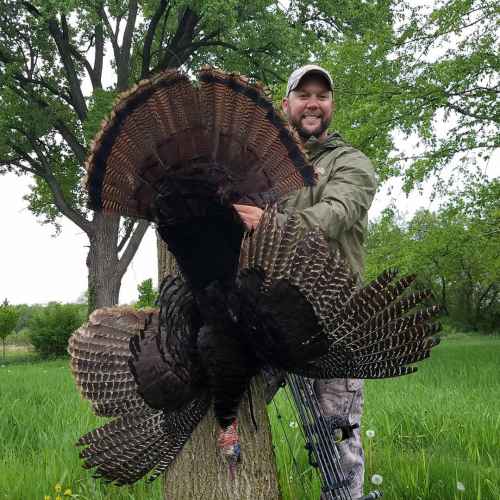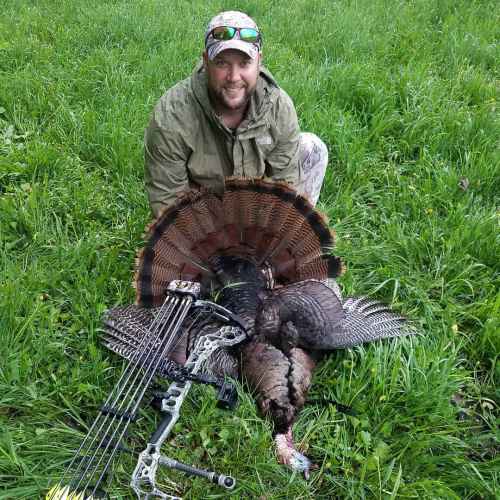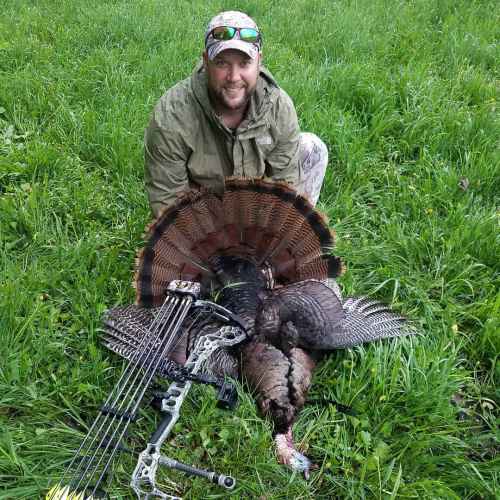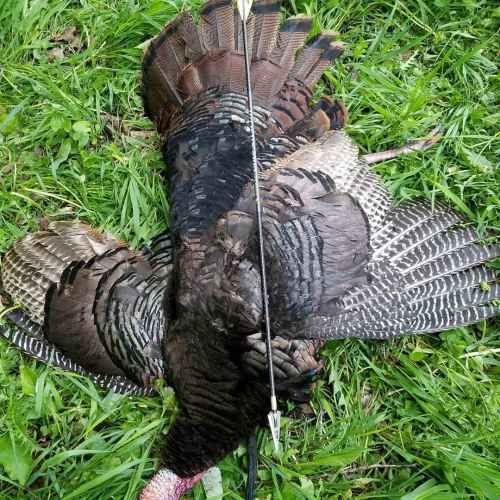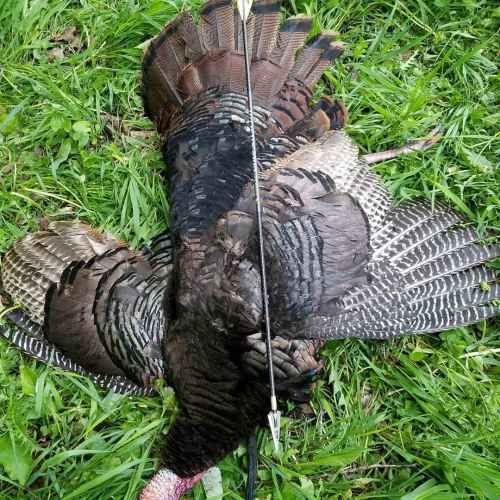 "I've never been a huge fan of switching arrow setups during the middle of the hunting season. With the Momentum TDT arrows and Massai 200 broadheads I've finally found one setup that truly does it all. Over the last few years I've put the GrizzlyStik 650 system to work and the results have been outstanding! Thanks GrizzlyStik, I appreciate it." - Adam Kane
---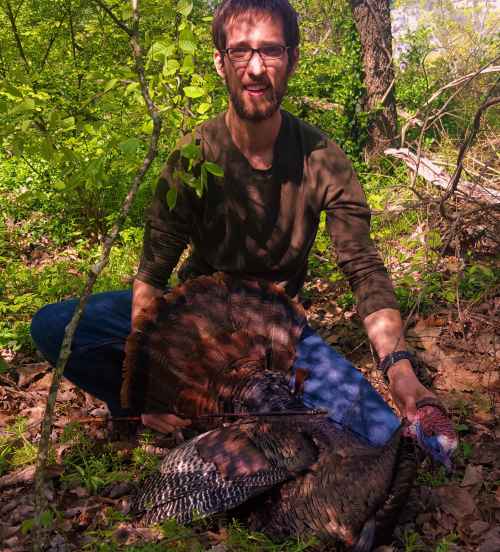 < /p>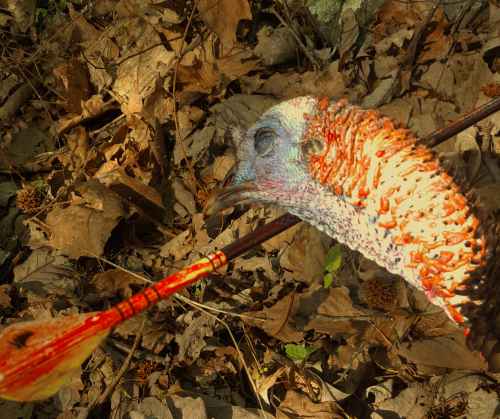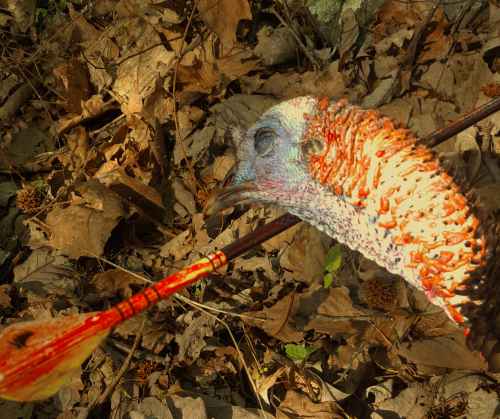 ---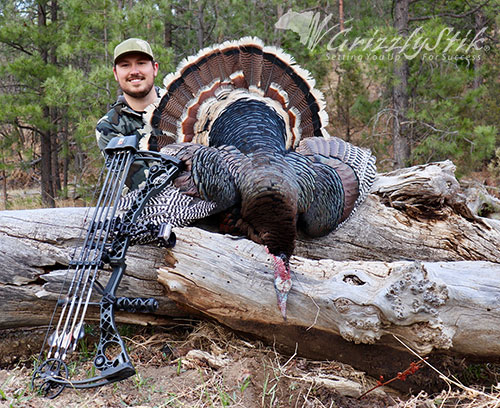 We'd like to congratulate Mitch Sims on his latest Merriam turkey and share what he had to say about the experience: "Thank you for all your help to get me set up for my hunt. I took this Merriam this weekend at Vermejo Park Ranch. The Massai's came through. Literally!" Thanks! Mitch Silver Flame 125 XL broadhead for his New Mexico tom.


---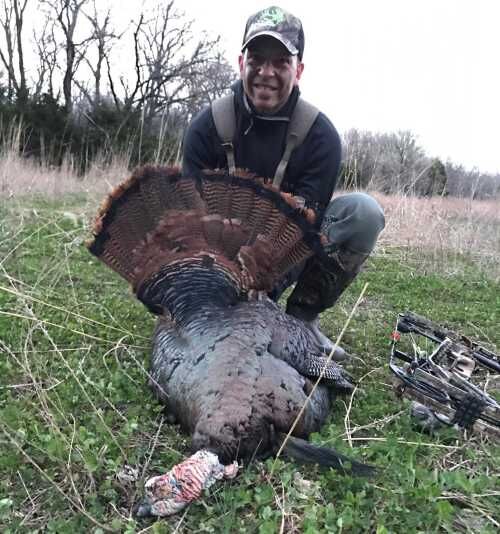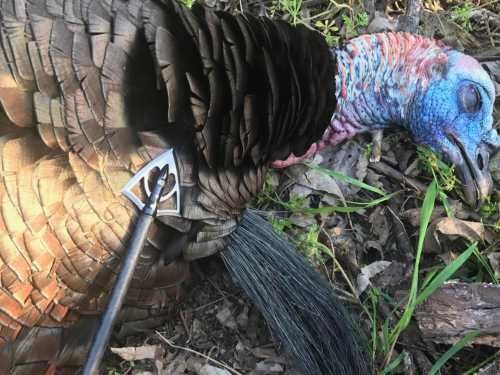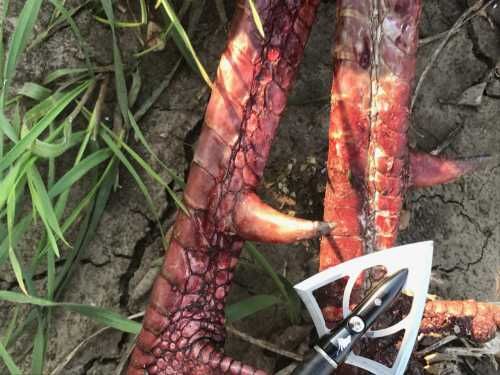 Doug VanTassel used a Silver Flame 125 XL broadhead for his New Mexico tom.


---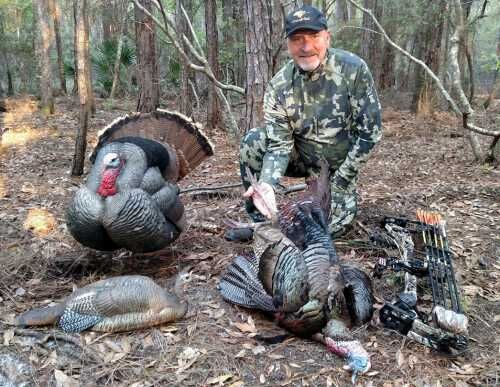 Mark Buehuer of Bowhunting Safari Consultants with a nice tom taken with a Silver Flame 125 XL broadhead.




---
"Hi GrizzlyStik, Opening day Colorado 2017 turkey season. He was 22 yards out. I got him with my GrizzlyStiks. I never leave home without them." Thank you for all you and staff do for us. All the best, Curt Morlock.
---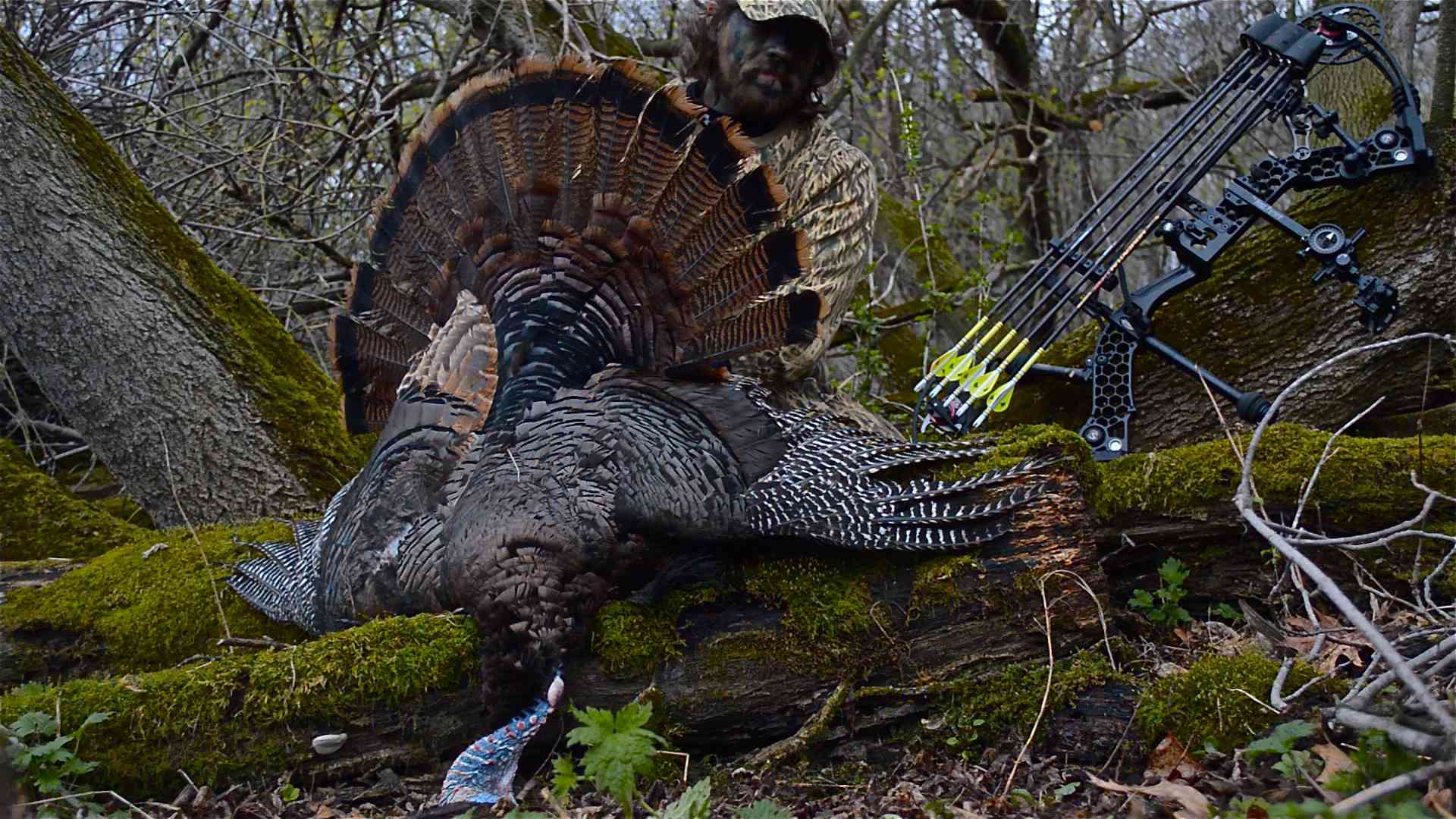 "I managed to call in this Wisconsin Tom at first light, immediately after he came down from his roost. He came in silent behind me and put on an amazing show before I was lucky enough to make the shot on him. To say this has been an amazing week, would be an understatement. I used a GrizzlyStik Momentum arrow and Silver Flame XXL." Jimmy Herman
---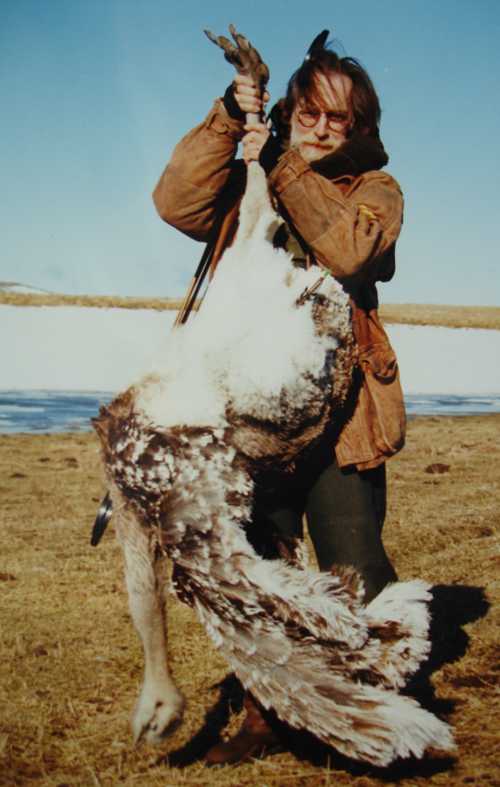 Pedro from Chile with another Rhea taken with the GrizzlyStik system.





---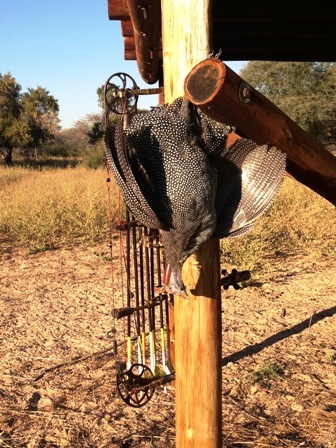 Why not? Mick Cheshire used a 950 grain GrizzlyStik Momentum arrow tipped with a 315 grain Ashby broadhead. Not suprising, Mick had a complete pass-through.




---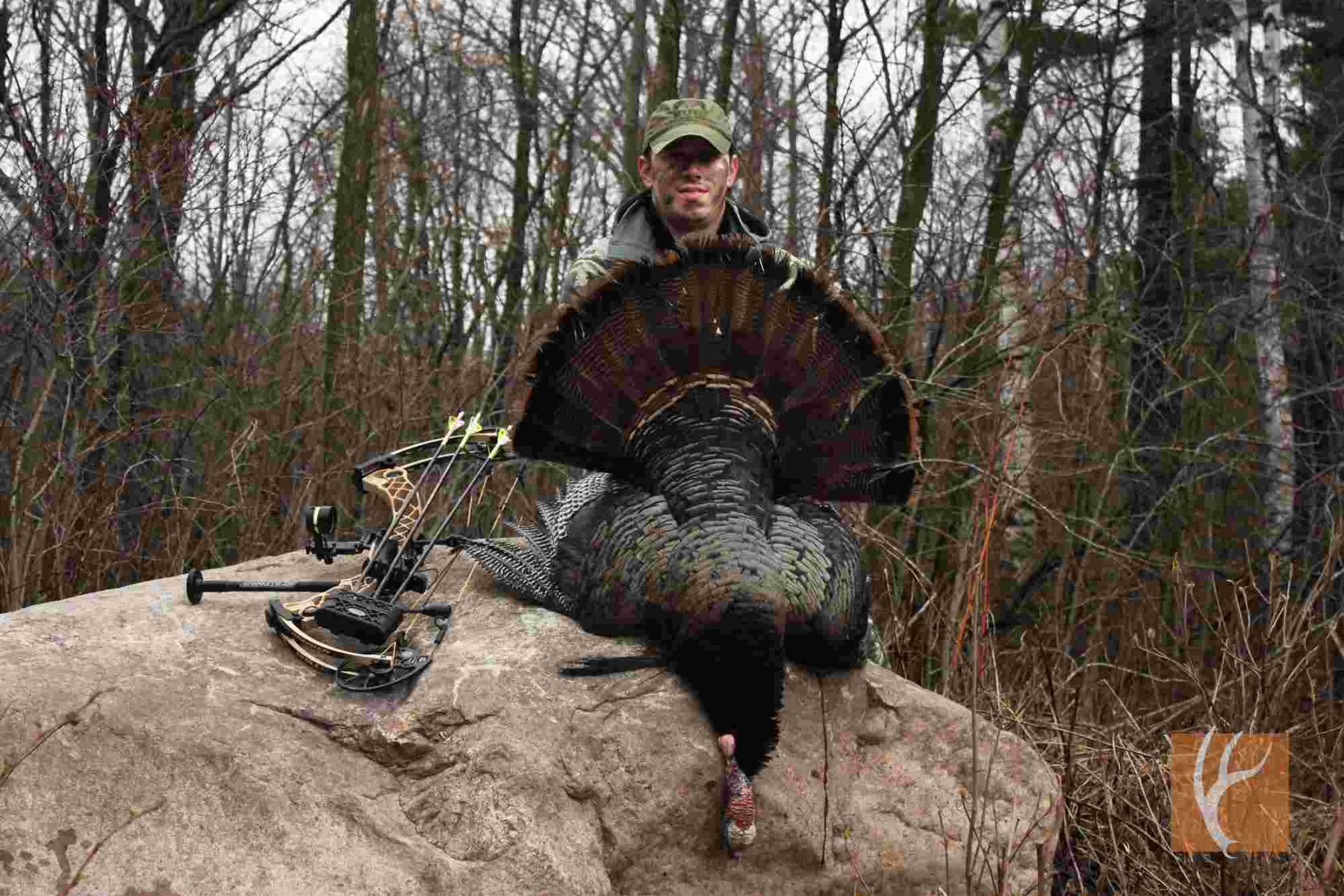 Billy Jenkins of used a GrizzlyStik Momentum arrow and Silver Flame XXL to take his first Tom with the bow.




---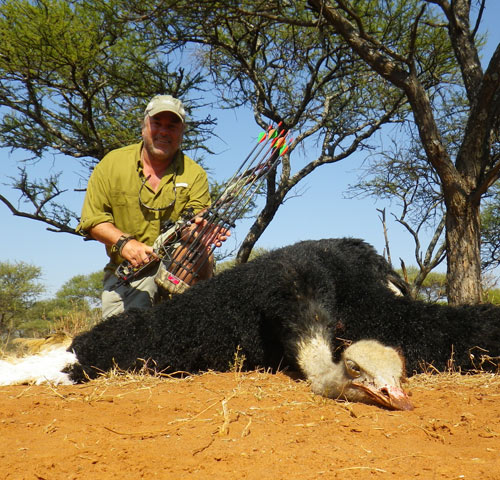 Andrew Parsons used a Silver Flame 210 broadhead to take this ostrich.




---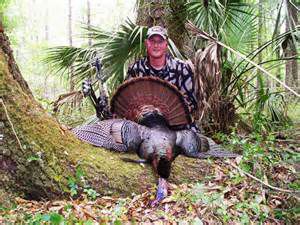 Nice Florida Osceola Tom taken with a GrizzlyStik Momentum arrow and Silver Flame XXL broadhead.




---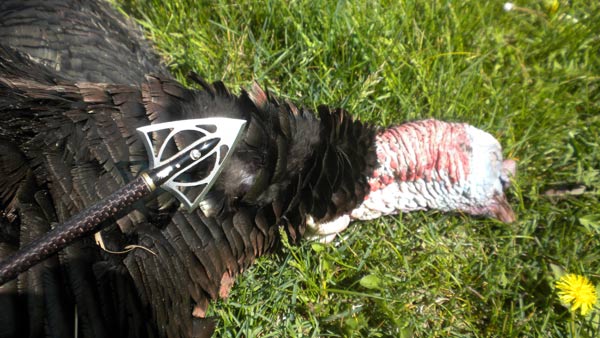 "I love the Silver Flame XXL's. I truely believe they are the best breoadheads avalible for turkeys. The proof is in the video." Joey Buchanan
---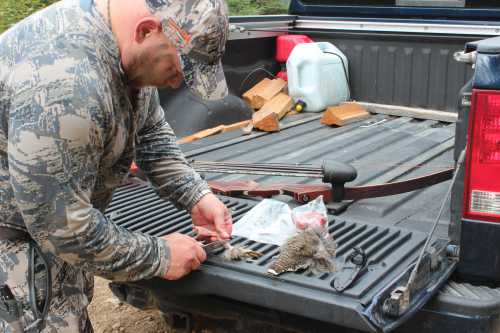 Early season Montana grouse taken with the GrizzlyStik system. Luke Johnson got dinner while out scouting elk.






---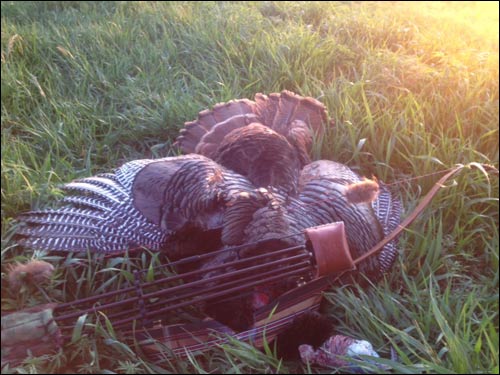 "My name is Mike McKnight and I am president of South Dakota Bowhunters Inc., the picture is a turkey that fell victim to my GrizzlyStik! Best arrow available in my humble opinion."
---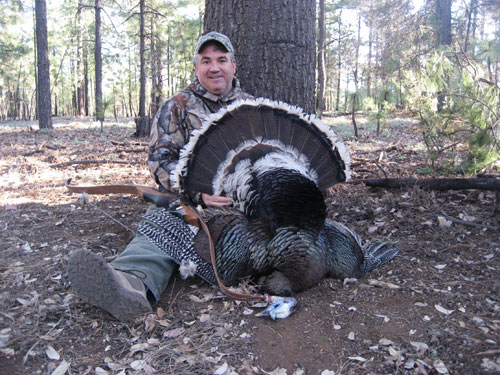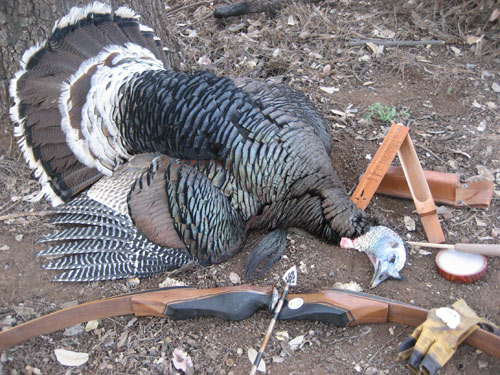 Joey Buchanan and another Tom taken on the groaund with a GrizzlyStik Momentum and a Silver Flame.
---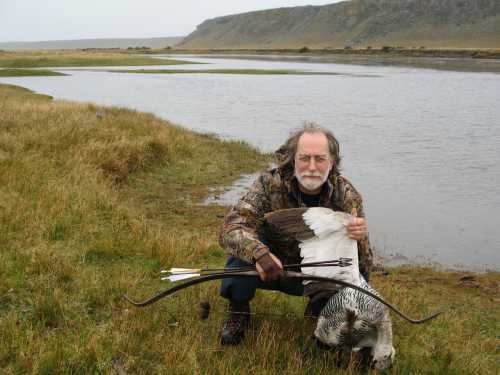 Pedro from Chile used the GrizzlyStik system to take this Andean goose.
---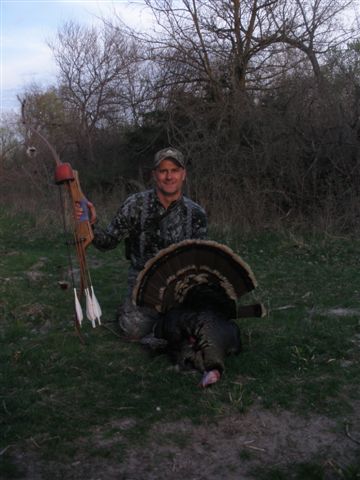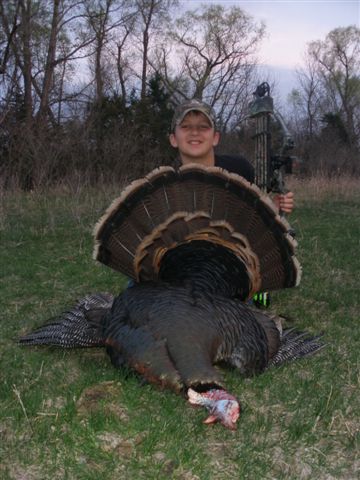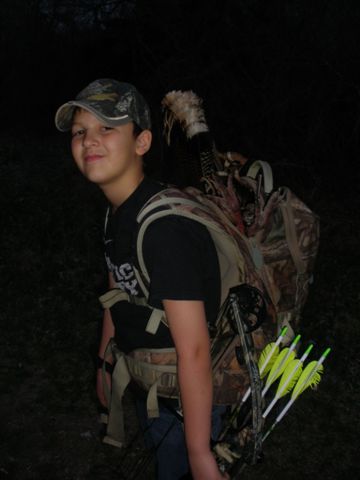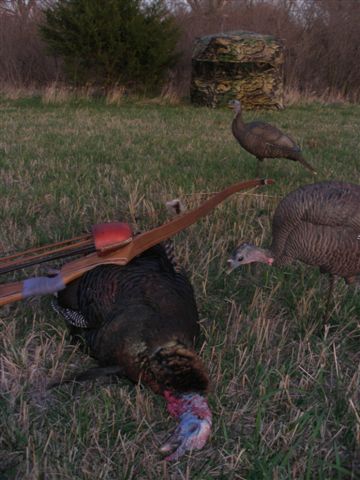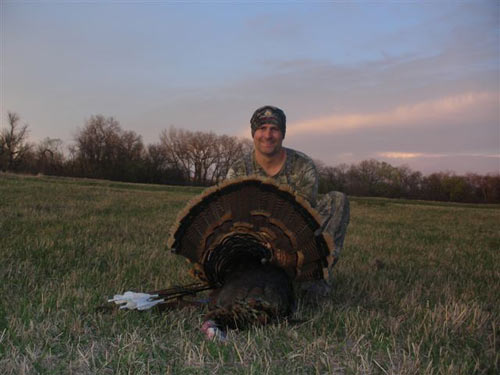 "Garrett, Here are some photos of this years Turkey hunts of me and my son Conner. Love your new shafts. All three of my birds were shot with the Momentums and lighted nocks. Hunted only four days this year and saw 7 turkeys killed. It was a great year. Thanks!" Jon Hand of Nebraska Momentum Arrows
---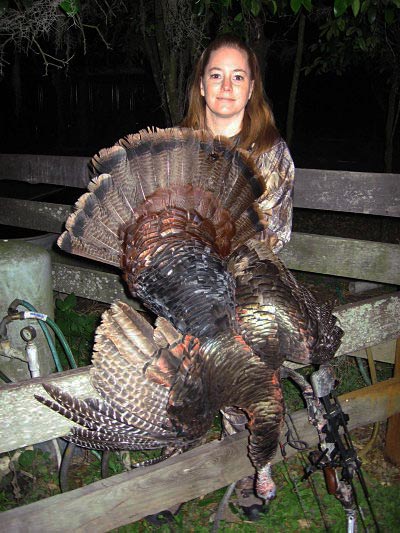 "I shoot a 42 lb. Matthew's Ignition and Easton Axis carbon arrows with 125 grain Silver Flame broadheads. I have complete faith in the Silver Flame and have had excellent results."
Christina M. Bonham
---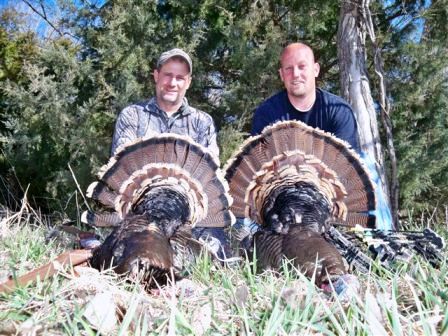 ---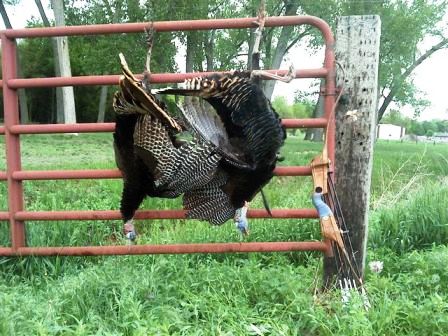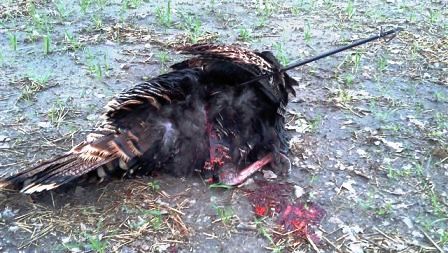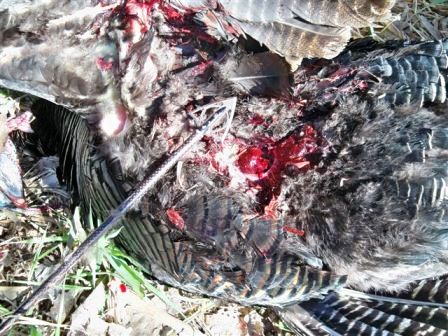 Garrett, I'm sending you some photo's from this spring. Shot three turkeys with three shots with short recovery's. Love the new Silver Flame XXL. Thanks Jon
---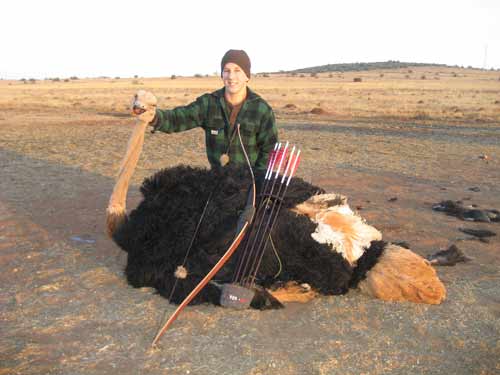 Zeke Shifflet used the GrizzlyStik System to take this ostrich.







---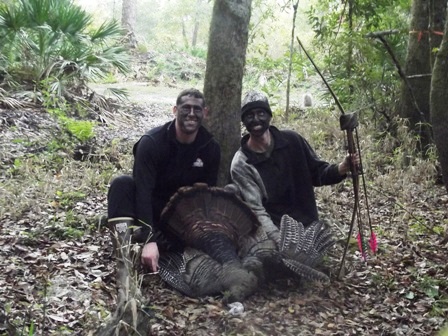 Good Evening! Its Matt Rogero, with Bowlife, we met at the Great Alaska Sportsman Show in Alaska this past weekend. Attached are the pictures as promised from our Osceola Turkey hunt this past fall. It was Chris Rowlands first Osceola with a long bow, that he custom fetched with your Sitka arrows. He rants and raves about them as do I! Again, I really enjoyed talking to you, and hope we can get together once things thaw to shoot like we talked about this spring. If you get a minute check out the website and let us know what you think. I will continue to keep you posted with anything else that gets harvested with your arrows! Take care and God Bless. Matt Rogero
---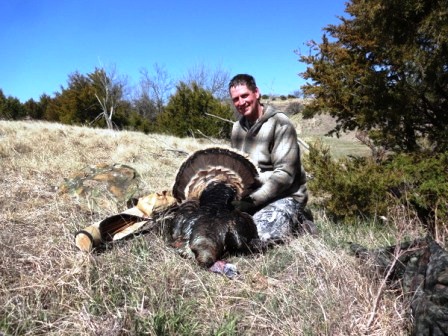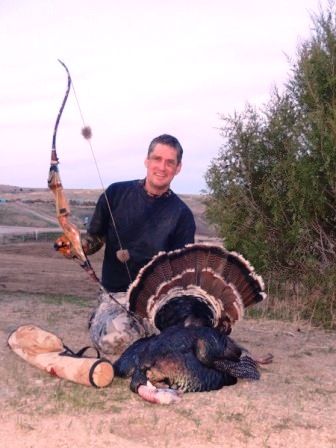 We were back in Nebraska again last week. I was able to put your
Silver Flame XXL broadheads
to the test again and they came through with flying colors! Thanks again Joe
---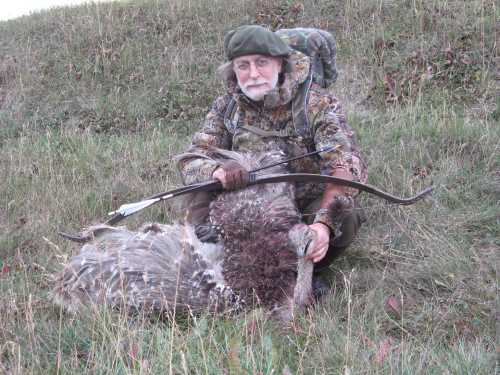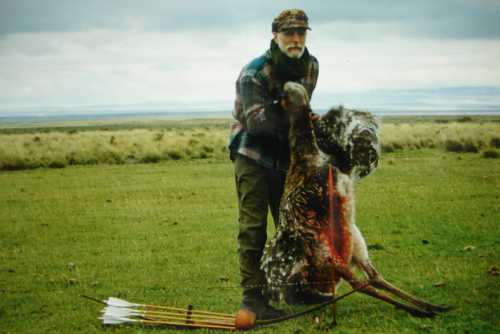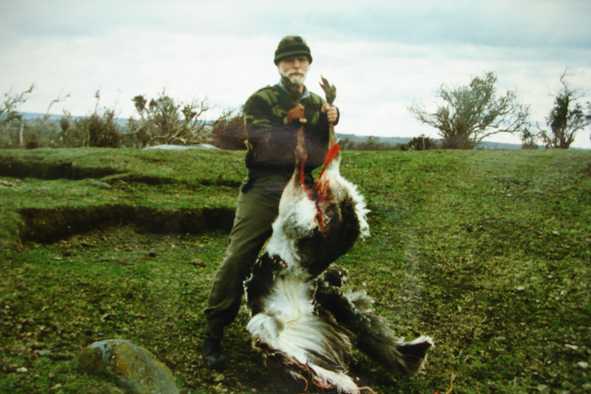 Pedro from Chile with several nice Rhea taken with the GrizzlyStik system.



---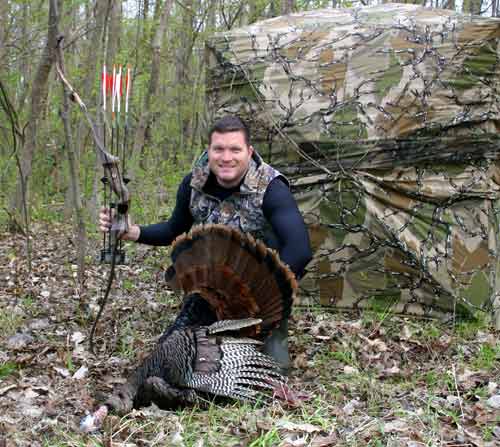 Our friend Bo Duggen just sent us this picture of his Spring turkey killed with an Ashby single bevel broadhead from his Black Widow. According to Bo: " I also have this on film and its neat to see the arrow drawn back with the Ashby head in full view then its just a dead turkey! He went 20rds and died. Thanks!" Bo Duggan, Pewaukee WI
---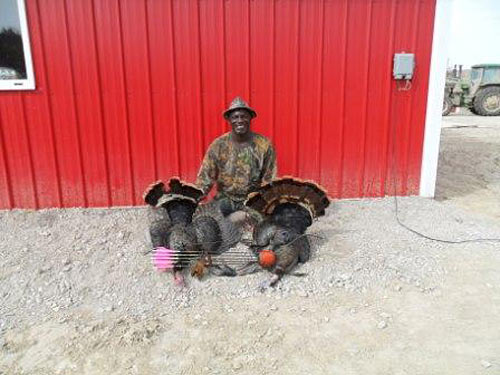 "I'm sending a picture from my last Nebraska Turkey Hunt. My arrows performed flawlessly. My arrows were tipped with 125 gr. Maasai broadheads. The arrows were cut to 28.5 inches and weighted. The arrows weighed 520 gr. The long beard I shot was at 12 yards. I got a clean pass through and the bird traveled 20 yards. Earlier in the day I shot the jake at 12 yards." Roger D Jones
---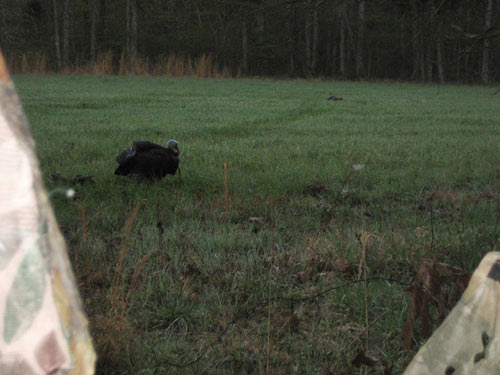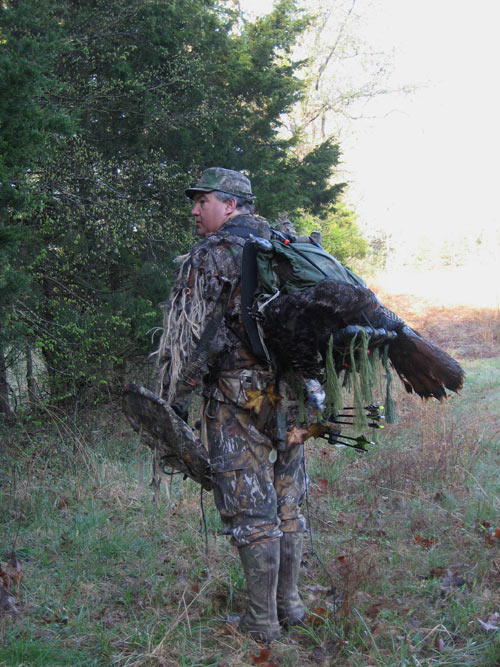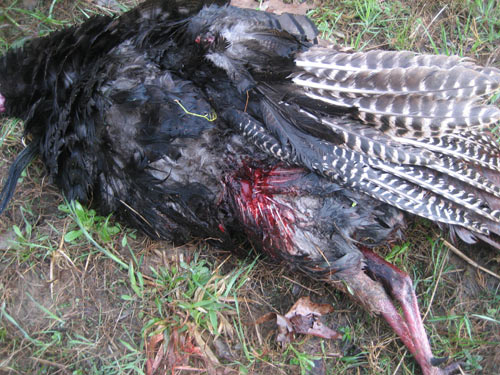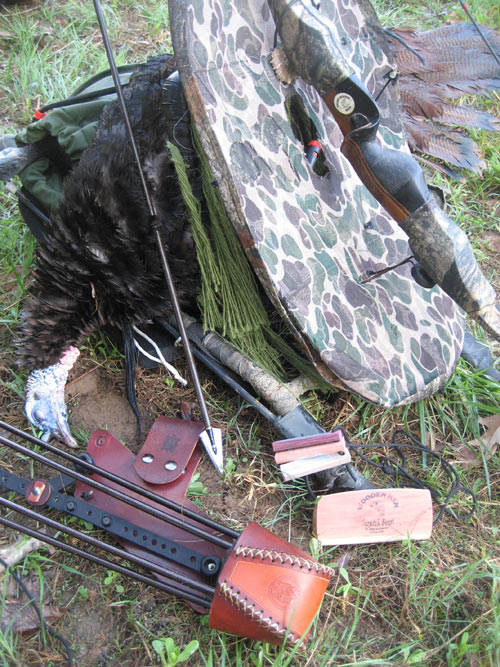 Joey Buchanan is the man! Here are a few pics of him and his latest turkey. Note the folding chair. He hunts on the ground, no blind, a "Run-n-Bow" technique!




---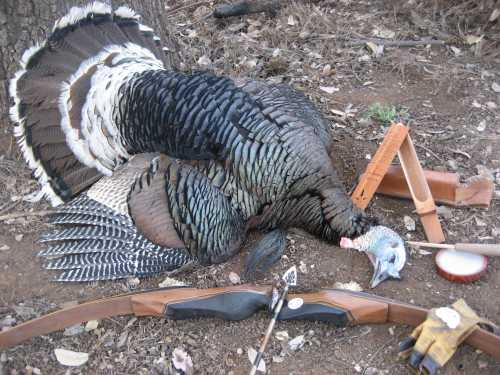 Joey Buchanan's - Royal Slam Gould - taken with a Silver Flame Broadhead.