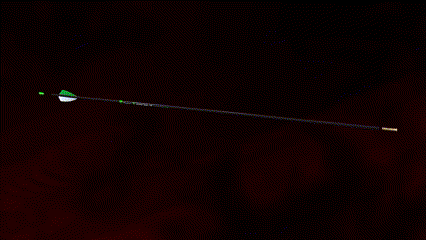 Crossbow Bolts & Broadheads
When it comes to the world of crossbow hunting, your choice of equipment can make all the difference. Tested by Victory Archery, the X Bolt offers crossbow hunters durability and accuracy for their hunting needs. These premium crossbow bolts seamlessly combine cutting-edge technology with the expertise of the top crossbow brands in the industry. With excellent performance shooting from Ravin, Barnett, TenPoint, Parker, and Excalibur crossbows these bolts are versatile and set the industry standard for compatibility across all major crossbow brands.
Now pair these bolts with a razor-sharp fixed blade broadhead and you are looking at the ultimate crossbow hunting setup. With broadhead weights of 100, 125, 150, and 200 grains Overkill single and double bevel broadheads offer crossbow hunters options from bone-splitting ability to large wound channels and blood trails. This crossbow bolt and broadhead package system is lethal on all animals in North America from elk and deer to hogs and bears.
Key Features of Victory X Bolt Crossbow Bolts:
Premium Materials: Crafted from the finest carbon materials, these bolts offer a perfect balance of strength and lightweight performance.

Exceptional Straightness: Victory's strict quality control measures ensure that each bolt is straight and true, promoting consistent accuracy.

Optimized Fletching: The vanes are carefully designed for maximum stabilization and improved downrange accuracy.

Impactful Momentum: Pair with a heavy single-bevel broadhead these bolts are maximized for penetration and bone-splitting ability.

Compatibility: Victory X Bolt Crossbow Bolts are compatible with a wide range of crossbow brands, including TenPoint, Barnett, Excalibur, Parker, and Ravin.
Key Features of Overkill Single & Double Bevel Broadheads:
Durability: Premium materials and craftsmanship ensure these broadheads can withstand the rigors of crossbow hunting, making them reliable for use in various conditions.
Versatility: Whether you're targeting smaller game or larger animals like elk, deer, and bears, these broadheads come in a range of weights to suit your specific hunting needs
Compatibility: These broadheads are designed to fit seamlessly with standard-size crossbow bolts, ensuring a perfect match for your setup
Field-Tested: Trusted by experienced hunters, these premium razor-sharp fixed-blade broadheads have a track record of success in real-world hunting situations.