GrizzlyStik Stock Test Pack
QUESTIONS? We're happy to help.
CALL Tech Support: 541-639-3750 (EXT 2)
GrizzlyStik Momentum TDT Stock Test Pack



The Stock test pack is available because we know that not every bowhunter wants to jump to the heavier weights of 575-grains, 650-grains or more.

The GrizzlyStik Momentum TDT Stock Test Pack is designed for you to test and see how flat shooting and hard hitting the GrizzlyStik Momentum TDT arrows can be - even when not shooting heavy broadheads.
What is a "Stock Build?" In our stock builds we don't add any accessory weights to the inserts to make them heavier. Whatever the arrows weigh at the length you order is what you receive. The arrow chart below will give you approximate weights and FOC percentages at various cut lengths and with various point weights.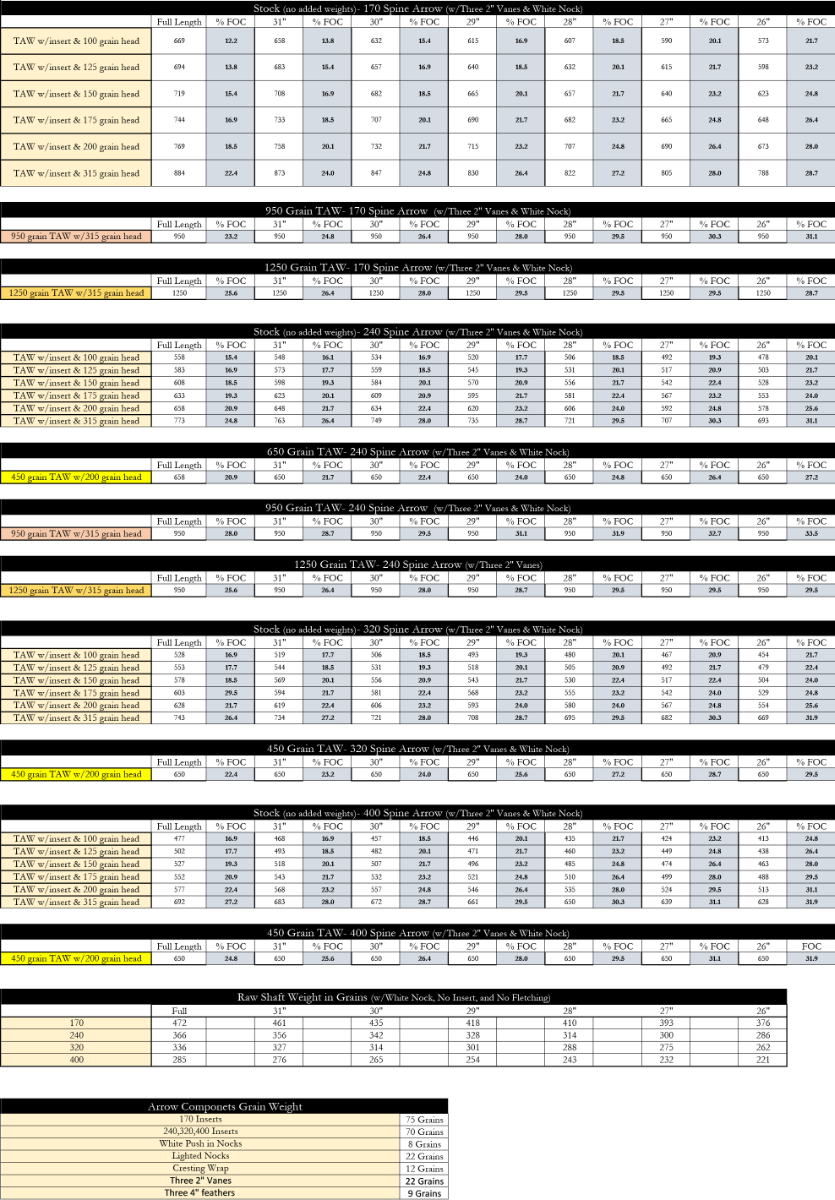 ---
Our GrizzlyStik TDT thin diameter tapered arrows are blowing through big game animals - even when you're using your old broadheads.

If you've been thinking about making the switch to a more effective arrow design - you're right on target with GrizzlyStik full-length tapered arrows.

If you've got a supply of broadheads you want to use up - before upgrading to GrizzlyStik broadheads - then get our arrows first.
Compare them to what you're shooting now.
Don't just compare how they fly on the target range - compare the penetration you get with them - even with your old broadheads.
You can hunt everything you have in the past; whitetails, turkey, hogs, elk, moose, bison, wild sheep, caribou, black bear, grizzly and brown bear, anything in North America - but now you can expect better penetration.

GrizzlyStik Momentum TDT arrows - when you combine the thin diameter penetration gains with the full length tapered arrow penetration gains - you can expect around a 25% increase in penetration!
Switch to GrizzlyStik broadheads as well, and the penetration - arrow lethality - is off the charts!

When you shoot the same arrow setup season after season, you know how it shoots under all situations. You get a 'feel' for your setup - your shooting becomes second nature. At that point all you're doing is hunting and getting yourself into position for the shot. The shoot itself will be natural, fluid, and deadly.
Want to do some Bare Shaft Testing?
Order your test pack without fletching.
Some bowhunters like to do what is is called bare shaft testing. When bare shaft testing you shoot un-fletched arrows (shafting).

Most folks start with full length arrows in a spine that they assume will be too weak when full length but will be perfectly tuned at some length before they reach the minimum arrow length they can shoot.

Bare shaft tuning is done by many traditional bow shooters - and if you REALLY want to fine tune your arrows to your bow this is a good method for that. (You can also adjust arrow flight by adjusting the weight of the point used. It will make the process easier if you already have a point weight in mind. But with the field point test pack you can test several. The option to add them to your order is listed above.)

There are many online forums that discuss bare shaft tuning. The Masters of the Longbow series Volume 2 has an excellent segment on bare shaft tuning by Ken Beck of Black Widow fame.

Bare shaft tuning takes some time and dedication but once you're tuned you KNOW your arrows are going to fly perfectly from your bow.
---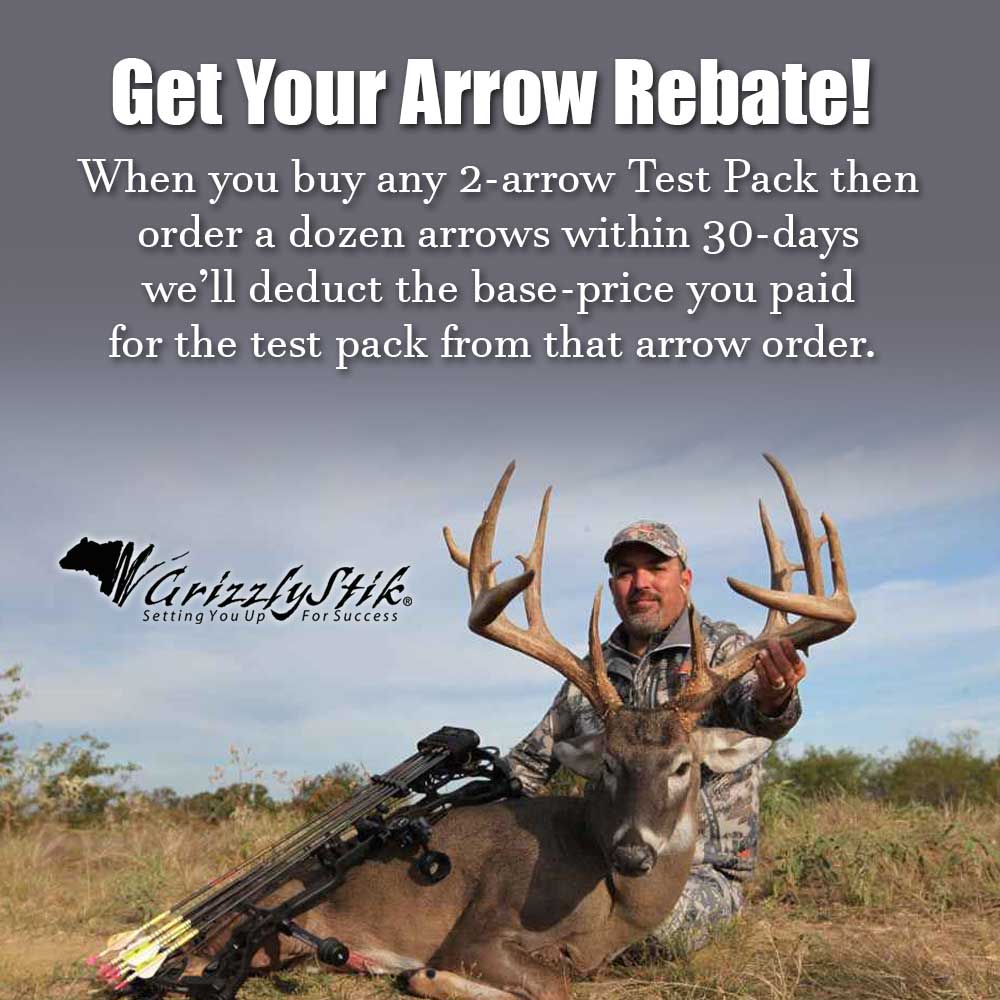 No testimonials available for this product at this moment. Please check back later.