Dr. Ed Ashby® Dangerous Game 6x6 Arrow Package
QUESTIONS? We're happy to help.
CALL Tech Support: 541-639-3750 (EXT 2)
Set yourself up for success with the GrizzlyStik 950
Momentum TDT - 6x6 Arrow Package



The GrizzlyStik 950 System will give you an arrow and broadhead setup that delivers lethal performance on anything in North America and Cape Buffalo, Giraffe, and all African plains game.


GrizzlyStik 950 System Pass Through on Cape Buffalo
---
Save Over 20% as a package - We created the GrizzlyStik 950 Momentum TDT - 6x6 950 Arrow package for the bowhunter the wants to shoot the system. Imagine taking the shot at any angle and getting through any bone to ethically harvest your quarry. No more passing on shots because the angle wasn't quite right. No more loss due to poor arrow or broadhead performance. 950 grains paired with +20% FOC - ensures that you'll get through any bone you might encounter.
If bowhunting is your passion, don't take chances on arrows and broadheads that 'might' get the job done. Shoot the GrizzlyStik system - proven on everything from whitetails to elephant.
---
GrizzlyStik 950 System - Full Pump Job on Asiatic Buffalo
---
For Dangerous Game
*** We strongly recommend lighted nocks***
Both for you and your PH backing you up.



---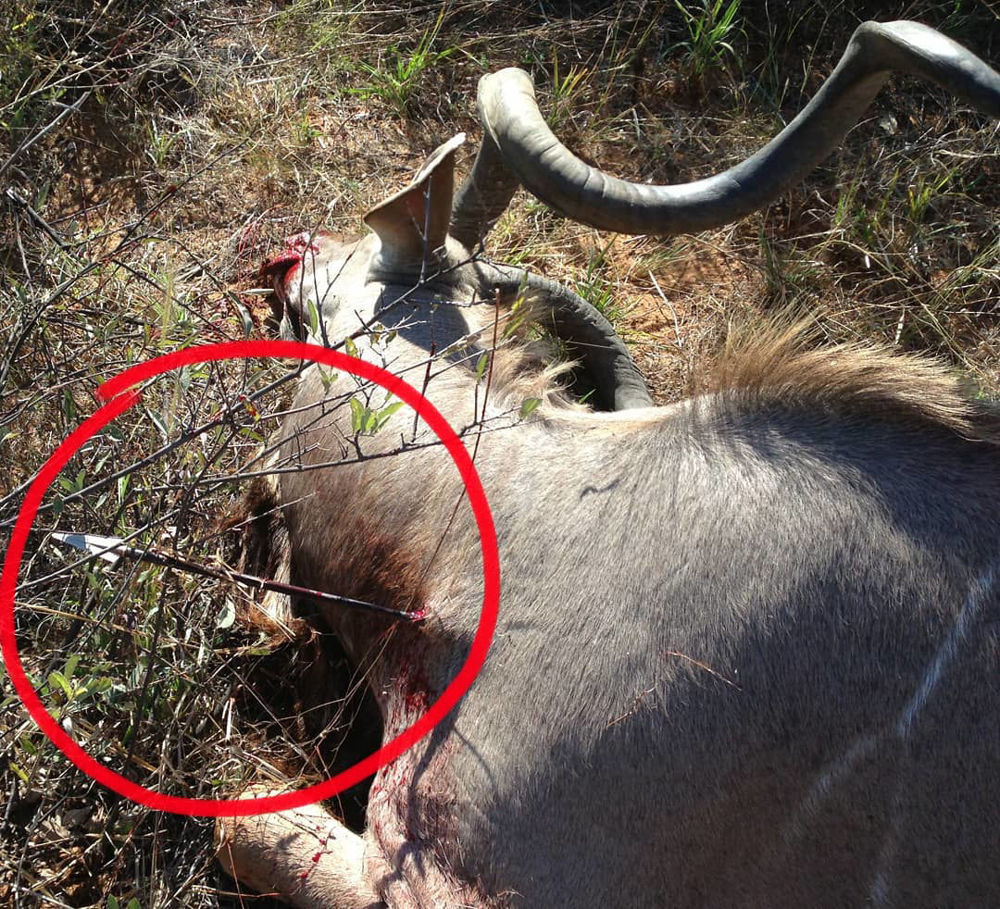 **The .375 H&H of Bowhunting** - Shooting the 950 GrizzlyStik system on safari is on par with rifle hunters shooting the .375 H&H. Both systems are proven to proficiently take Cape buffalo, giraffe and all other smaller plains game. No matter the situation in the field, the 950 system can do it all, big or small. More and more GrizzlyStik customers are electing to shoot 950 grains at everything on safari. They've learned spooky animals, huge bodies, thick bones, non-broadside and frontal body position are all green light. Just like the .375 H&H, you can ethically attack from any angle and achieve lethal performance.
No testimonials available for this product at this moment. Please check back later.