GrizzlyStik Ultimate Whitetail Package
QUESTIONS? We're happy to help.
CALL Tech Support: 541-639-3750 (EXT 2)
PACKAGE INCLUDES:
6 MOMENTUM TDT Carbon Hunting ARROWS
6 RAZOR-SHARP Fixed Blade BROADHEADS
6 FIELD POINTS
The GrizzlyStik Ultimate Whitetail Arrow & Broadhead Package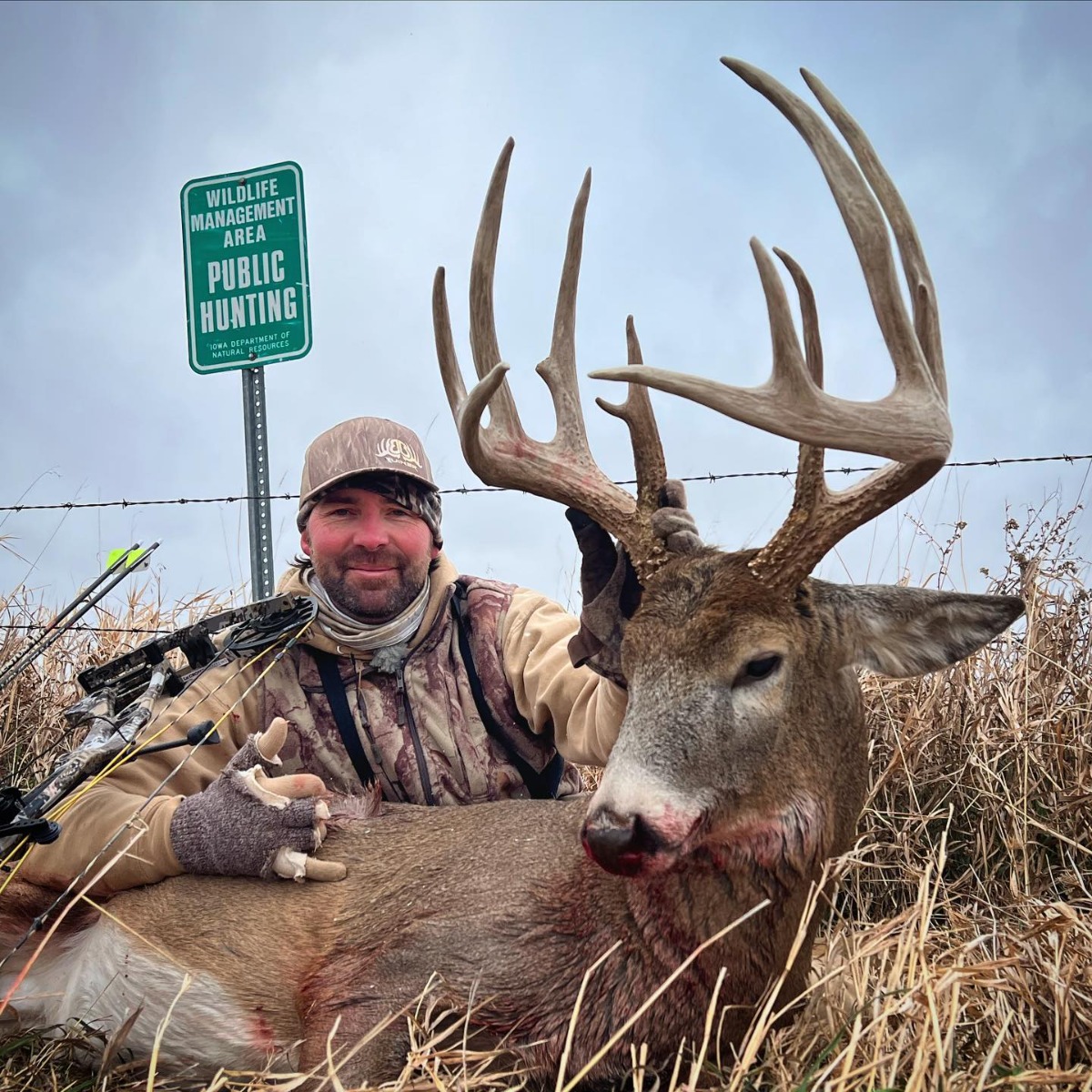 Chancy Walters - Whitetail Adrenaline - 2022 Buck - GrizzlyStik Arrow & Broadhead Build
---
Make this your most successful deer season ever with GrizzlyStik.
The Package Includes:
6- each Momentum TDT High FOC Tapered Carbon Hunting Arrows - Weighted to 450-grains
6-each GrizzlyStik 125-grain Premium Fixed Blade Broadheads
6-each 125-grain Field Points
---
Don't Take Our Word For It
Click Here To View A Collection of Customer
Video & Pictures using the GrizzlyStik Whitetail System
---
If you take your whitetail hunting seriously, if you're tired of poor pentration and losing animals, read on...
The GrizzlyStik Ultimate Whitetail Arrow & Broadhead Package is for all whitetail bowhunters who are tired of poor penetration and tired of super long, heart-breaking dead-end tracking jobs. Or, for bowhunters who are tired of missing out on shot opportunities for big bucks because they have to wait for "just the right angle" and the buck blows out of there before they can take the shot.

---
---
If you want to take advantage of shot opportunites the moment they present themselves - and - if you want to know when you release that arrow it's likley to completely pass through your deer giving you entrance and exit wounds that bleed freely and put deer down fast, then you want the GrizzlyStik Ultimate Whitetail Arrow & Broadhead Package build. A high FOC (Forward Of Center) "Front Weighted" carbon hunting arrow built to 450-grains, paired with one of our razor sharp 125-grain fixed blade broadheads for a total arrow and broadhead weight of 575-grains.

This powerful and proven lethal 575-grain arrow build optimizes every facet of your arrow & broadhead performance.
---
---
This special arrow build has been tested extensively over the past 5-years on everything from whitetails to mule deer, and hogs to Dall sheep and mountain goats. Our customers have sent videos, pictures, and testimonials telling us of their bowhunting success on all these animals and more. This package on whitetails especially. They've blown through shoulder blades, taken clean quartering toward and frontal shots, shots they would have never taken before, and have been putting their deer down incredibly fast!
---

If bowhunting whitetails is your passion, don't take chances on carbon arrows and broadheads that 'might' get the job done. Shoot a GrizzlyStik hunting system - proven lethal on everything from whitetails to elephant.
---
The GrizzlyStik Ultimate Whitetail Arrow & Broadhead Package includes:

Six (6) Fletched Momentum TDT High-FOC tapered carbon hunting arrows

Your choice of either 2" high profile vanes or 4" RW shield feathers

Your choice of AAE IP5 white push-in tunable nocks or lighted Glory nocks

Your choice of adding GrizzlyStik cresting wraps for visibility and better blood reading

Standard GrizzlyStik 70-grain jacketed in-outserts weighted so the arrow weighs 450-grains

Arrow cutting and insert installation services are included at no extra charge

Six (6) Razor-sharp GrizzlyStik 125-grain Fixed Blade Broadheads - your choice

Six (6) 125-grain field points

HUGE DISCOUNT - as compared to buying everything outside of the package deal!

With your Ultimate Whitetail Arrow & Broadhead Package from GrizzlyStik, you can hunt with confidence knowing that your high FOC, front-weighted tapered carbon hunting arrow build, and razor-sharp premium GrizzlyStik fixed blade broadheads will blow through whitetails and put them down FAST!
No testimonials available for this product at this moment. Please check back later.